Mark and Sally Bailey, owners of the destination housewares store Baileys Home and Garden in the UK, have made a career of repurposing found objects (in fact, they were at it long before it was fashionable). In their latest book, Handmade Home (Ryland Peters & Small, 2011), the couple offers advice on how to bring handcrafted pieces such as ceramics, textiles, and art into the home to create a distinctive environment reflecting the interests of the inhabitants. Using their own home as well as the homes of friends as exemplars, they show how the imperfect and mundane can be celebrated, whether it be driftwood used as pegs or wobbly edged bowls displayed in a wabi-sabi tableau. As Sally Bailey says, "It's great to see people honoring the handcrafts and acknowledging the importance of where they came from. Long may it last."
Photography by Debi Treloar.
Above: Sally Bailey admires this paint-spattered cabinet by Leslie Oschmann of Swarm; "This wouldn't be difficult to recreate if you're feeling brave," Bailey says. "Lay a pristine white cabinet on its back, putting lots of dust sheets down first. Open a tin of black paint and pretend you're Jackson Pollock."
Above: In their Herefordshire home, the couple painted a wall in geometric blocks of yellow to create an abstract effect.
Above: Canvas panels are used to section off a sleeping area in a converted barn.
Above: A sink sits atop an old laboratory work top; the cupboard doors are made from vintage blackboard panels.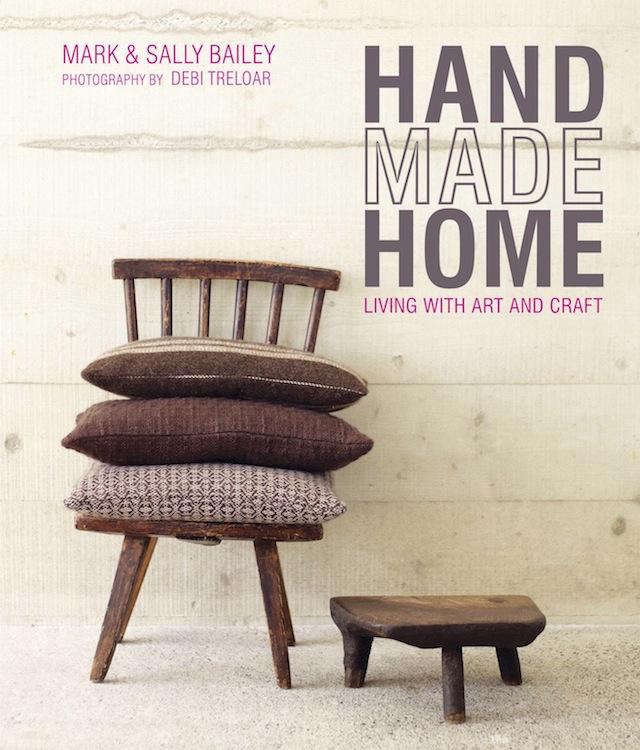 Above: Handmade Home, $19.77 at Amazon.
(Visited 32 times, 1 visits today)