Spotted (and admired) recently: a new line of furniture from Hamburg-based Loehr—in particular, we covet the Faber stool.
Founded in 2011, the family-run company Loehr (winner of the 2012 Interior Innovation Award from the German Design Council) uses traditional craftsmanship and high-quality materials. The JL 1 Faber stool is made from solid oak, with legs that purposely echo the traditional half-timbered houses of northern Europe. For more information, contact Loehr.
Above: The stool is also available as a Bar Stool.
Above: The JL 1 Faber Stool is available in pure red, natural stained oak, mouse gray, jet black, signal white, and ocean blue.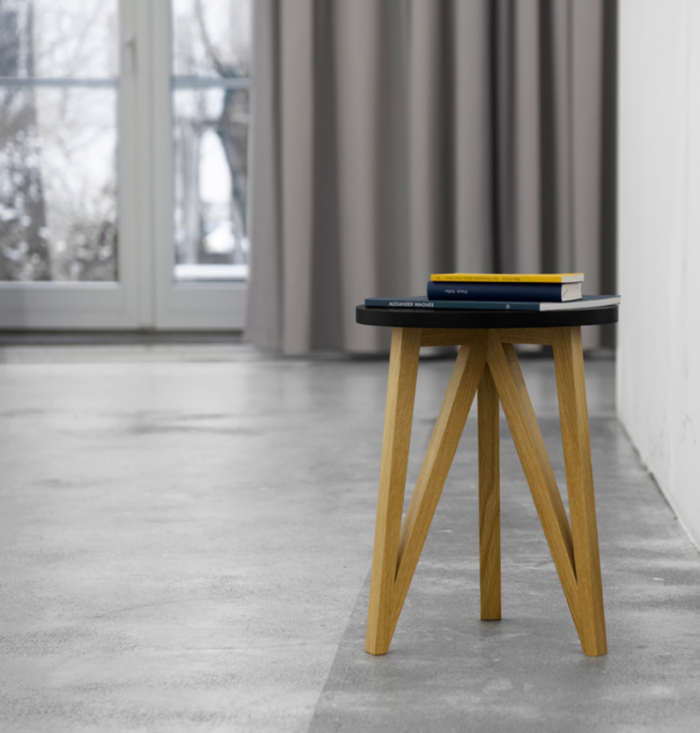 Above: The stool with oak legs and jet black top.