When London interior designer Mark Lewis says he cares about the nuts and bolts, he means that literally. A while back, after finding it hard to source things like traditional shelf brackets and wall hooks, he began producing them himself and offering them on his website's home store.
A surprise element is that many of the pieces in his shop are made of bronze. "It's stronger than brass and less brittle than iron," Lewis explains. "Our bronze hardware is cast by hand in a British foundry using the green sand casting process. This leaves a textured finish on the surface, which means there's variation from piece to piece. Fresh from the foundry, it's a bright gold, which, left unfinished, naturally oxidizes over time—in a few months the color mellows to a deep brown. Brass is more yellow in comparison; we like the extra warmth you get from bronze."
Here's a look at some of Lewis's latest offerings, several of which were designed for his firm's just-finished townhouse project: see Making History in Primrose Hill.
Cabinet and Drawer Pulls
Shelf Brackets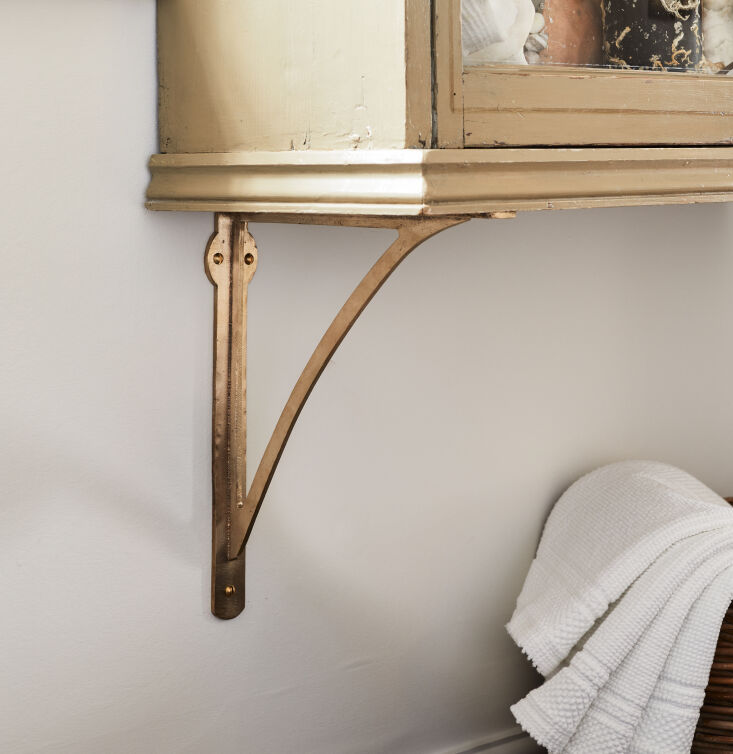 Cafe Curtain Rods
Wardrobe Rails
Here are some more design details by Mark Lewis:
(Visited 13,126 times, 35 visits today)