Located in the heart of the Marais district, in Paris, Le Reflet is a restaurant on a mission. Collaborators Flore Lelièvre, founder of Le Reflet, Guillaume Gomez, chef of L'Elysée and sponsor of Le Reflet, and Mary Castel, founder of Limoges porcelain company Maison Fragile, worked together to "create a place of sharing where people with Down syndrome could work."
The Le Reflet team worked with Maison Fragile to launch Extraordinaire, a collection of tableware designed and decorated by people with Down syndrome. Participants spent a "a day in the studio, letting their imaginations run wild, with the sole instruction to draw their favorite recipe in three colors—black, yellow, and green," Eurydice Lecacheux and Redouane Sellam, both kitchen helpers, won the vote, thanks to their interpretations of summer salad and fish and chips.
Go to Maison Fragile for ordering information.
Here's a look: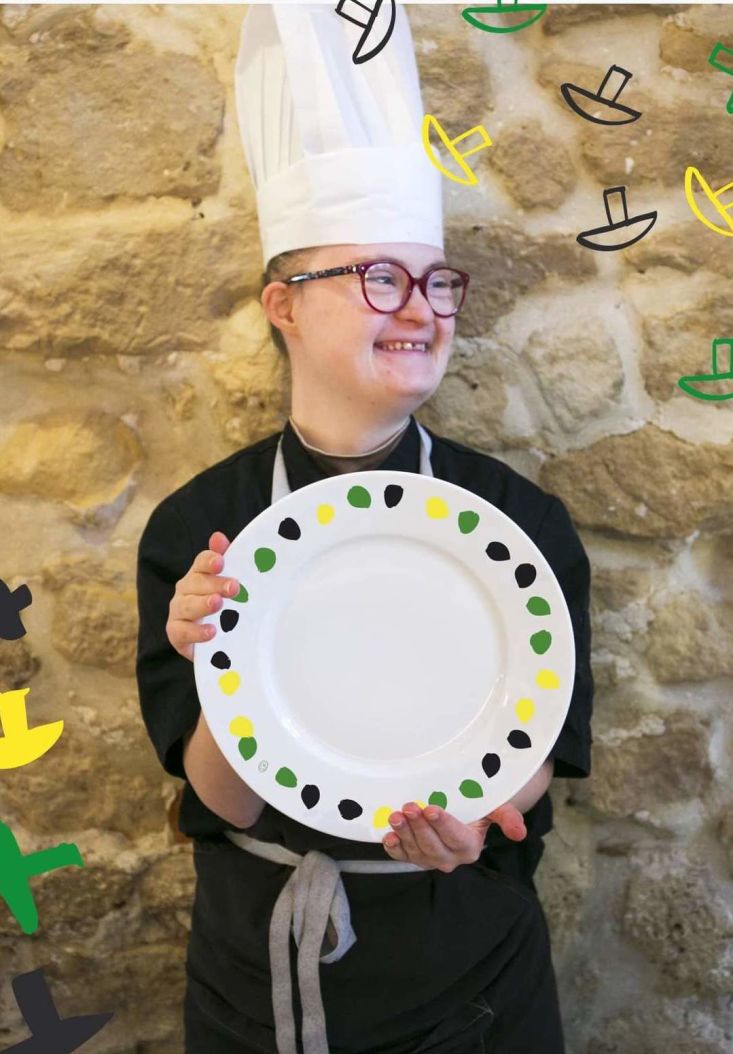 See more handmade ceramics:
Object of Desire: Whimsical Painted Plates by a French Ceramicist
14 Women Ceramicists with Cult Followings
(Visited 103 times, 1 visits today)