Appealing for rustic interiors, gardening areas, and utility spaces: industrial lights made from antique glass parts.
Above: Antique Insulator Pendant Lights (clear, aqua, blue, or clear-beaded); $149.99 each at RailroadWare.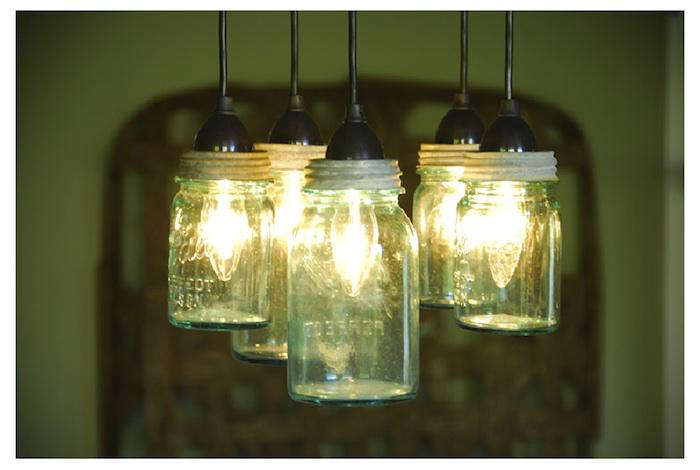 Above: The Reclaimed Mason Jar Chandelier is made from refurbished Mason jars, and comes in either clear or aqua blue glass; $400 at Reclaimed Lighting.
Above: Hanging Pendant Lights made from vintage seltzer bottles; $269 at Napa Style.
For more industrial lighting ideas and inspiration, see "DIY: Industrial Bedside Pulley Lamp."
(Visited 228 times, 1 visits today)