Discovered via Farmhouse Modern: the work of Aldo Bernardi, a lighting designer located in Paderno del Grappo, just northwest of Venice, Italy.
Bernardi produces classically detailed, hand-finished lighting for indoors and outdoors, using porcelain, brass, and copper parts; we especially like Bernardi's cast brass switches, connectors, and boxes that evoke lighting from an earlier era. To find a dealer in the US, go to Ollier Distributors (the line is also available at Lunaria in Northern California).
Above: Fiati 6800 A Scones feature one light, a triple arm, and two wall canopies.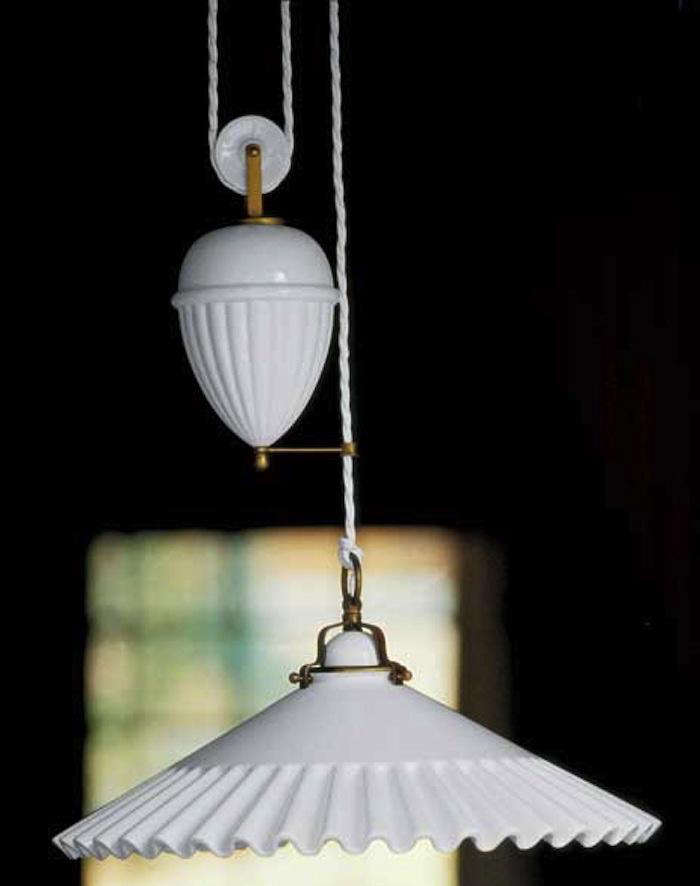 Above: The Duse 2115 has a height adjustable ceramic pendant with counterweight and a pleated shade.
Above: The Art 50/40 Toggle Switch is a brass and ceramic surface mounted toggle switch with four openings fitting a 16mm conduit.
Above: The Schedar Luna Lar 96/00/B is a white glazed ceramic wall mount Luna shade and wooden back plate.
Above: The Sunset Sun4/A is a brass outdoor sconce with an aged copper shade and silver finish.
Above: The Vivetta Sconce is made from a pleated brass shade and available in a variety of sizes.
Looking for more lighting? See 205 Living Room Lighting posts in our archive.