I am always on the lookout for white enamel kitchen accessories (see the kitchen vignette, below, by interior designer Tom Scheerer). Unfortunately, most are stamped with lettering such as "Bread Box" or "Laundry Soap." Here are a few that are pure and simple.
Above: White or cream 1940s German powder-coated steel bread box; £88 at Labour & Wait.
Above : Cream enamel Small Dustbin; £19 from Willow and Stone.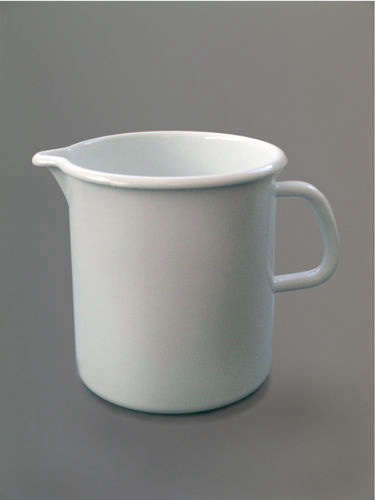 Above: White enamel jug.
Above: Cream Utility Bucket; £12 at Willow and Stone.
(Visited 11 times, 1 visits today)