Kindred House, on England's southeast coast, is Margate's newest guest house and a place that has been inspired by the shore along which it sits. In fact, when I asked the owner, Natasha Lawless, to share some images of the project, she responded with a selection of elemental landscapes and details from her surroundings: a close-up of the erosion holes in a slab of chalk, graphic rock formations, a piercing sunset, and a thick carpet of seaweed.
"The concept of Kindred House is an idea I have had rolling around in my head for the past six years at least," Lawless explains. "I wanted to create a unique guest house to provide a refuge that people could retreat to, but also connect within. I feel—especially after this past year, which for many has been incredibly isolating on so many levels–there is a real yearning and valid need for connection and coming together."
With this in mind, Kindred House is offered not only as a guest house, but also an event space for year-round seasonal workshops, events, talks and creative retreat weekends. "Expect anything from wood carving to wine tasting, natural dyeing to soap making," says Lawless. "My vision was to create an environment that not only encourages rest, but equally creativity and learning. I think when people take some time out, slow down and start working, making or learning new skills, especially with their hands, it provides an opportunity to not only connect back with themselves, but also with others."
Lawless's background is in design. She studied surface design before segueing into interior product design and, latterly, interior design. "I've always been passionate about creating different environments and curating people's experience within them," she says. Alongside this, she is the co-owner of the aromatherapy and natural skincare company, Aqua Oleum. "These two threads continually feed into and inform one another," says Lawless. "Kindred House is really the weaving together and meeting of all of my endeavors and passions under one roof."
The guest house occupies four floors of a Victorian townhouse just five minutes from the sea. At the moment, it consists of two double bedrooms, with two more to come on the upper floors. "It's an ongoing work in progress," says Lawless, who picked up the keys in May last year and has been restoring the building floor by floor as and when time and money allows. After a year of lockdowns, she was finally able to welcome guests for the first time in April this year.
Seasonal workshops, events, and retreats will take place in a multi-functional space at the rear of the building. "I want to create a community of kindred spirits, willing to share ideas and I think getting creative and learning new skills can provide a valuable opportunity to help foster a greater sense of well-being," says Lawless.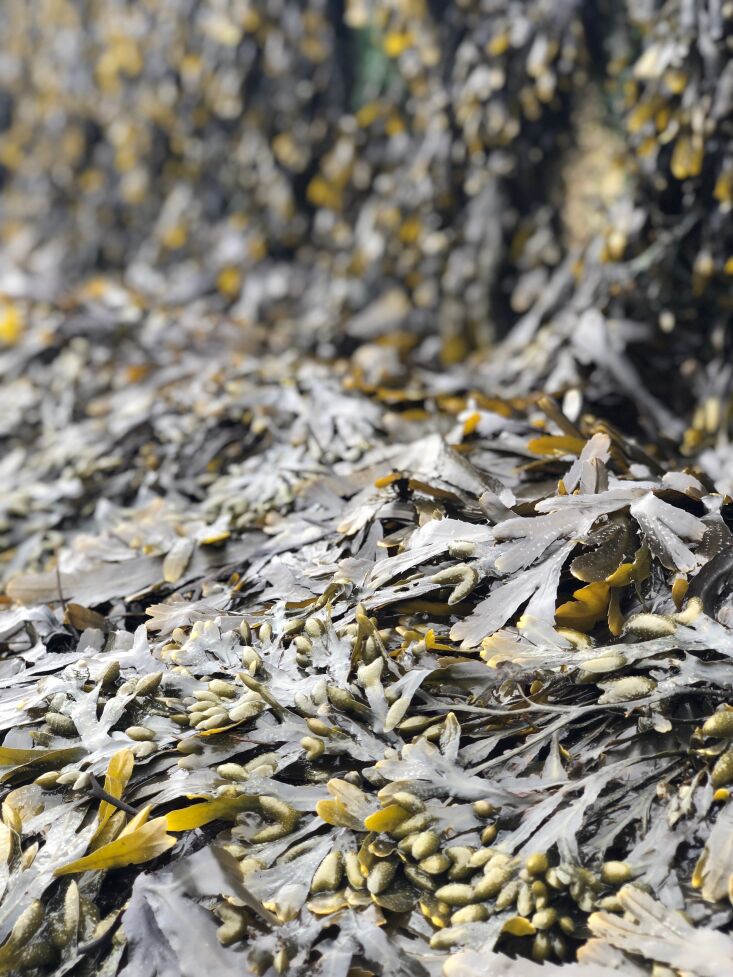 The botanical weekend retreat in September, for example, offers an introduction to natural dyeing with The Natural Dyeworks on the Saturday, together with a kokedama hanging garden workshop with plant stylist Alyson Mowat on the Sunday. Participants are welcome to either attend their chosen event on the day, or book in to stay for the night or the entire weekend. "This allows for people to spend a bit more time together at the house, perhaps share a dinner and sit around the fire with a glass of wine in the evening, or take a walk on the beach and go for a swim. Or if people want to do their own thing then that is also totally fine too."
There are also plans to expand the shoppable element of Kindred House this September. At present, items are available to purchase online, but Lawless plans to use the house as a showroom for made and found objects. "The shop is a curated collection of soulful items for the home that I have mainly picked up whilst out and about on my travels," she explains. "It began largely an excuse for me to be able to go out hunting for treasure which is one of my favourite hobbies! For a long time, many friends have been asking me to help them source items for their homes and have always said I should have a shop of my found objects, so the marketplace is me collating things that I would essentially choose for myself."
Kindred House has provided Lawless with a much-missed creative outlet: many of the artworks and soft-furnishings in the house have been made by her. "I had to take a step away from making for a few years, but it has been wonderful to start up again. I am able to fall back in love with the process." The hope is that those who pass through these doors will feel just the same.
(Visited 25 times, 1 visits today)