This year, an icon of Swedish design we've long coveted—the Jetson Chair—turns 50. In celebration, we're turning to its origin story, which begins in a snowbank.
The designer, Bruno Matthson, designed the Jetson Chair as he did much of his furniture: by reclining in snow drifts, then studying the imprint his body made. A pioneer of Swedish Modern style and a prolific designer, Matthson was known for mixing modernism with traditional Swedish craftsmanship (and also for creating the bentwood technique that's a hallmark of Scandi furniture today). And he was fascinated by the relationship between furniture and body.
Matthson designed the Jetson Chair for Dux, the iconic Swedish maker of beds and mattresses, perfecting it over the course of three years before presenting it in Stockholm in 1969. The finished model featured a gently curved seat, high back, cushioned head pillow, a clean-lined chrome base, and a name inspired by, yes, the futuristic cartoon.
Since then, the Jetson Chair has become an icon of Swedish design: comfortable but elegant, streamlined but luxe. Like our favorite objects, it marries function and ease with luxuriousness and timelessness—and lends an air of Scandi sophistication to any room.
This month, to mark a half century of the Jetson, Dux is making the chairs available in the US; they're available for pre-order now. Here's a look.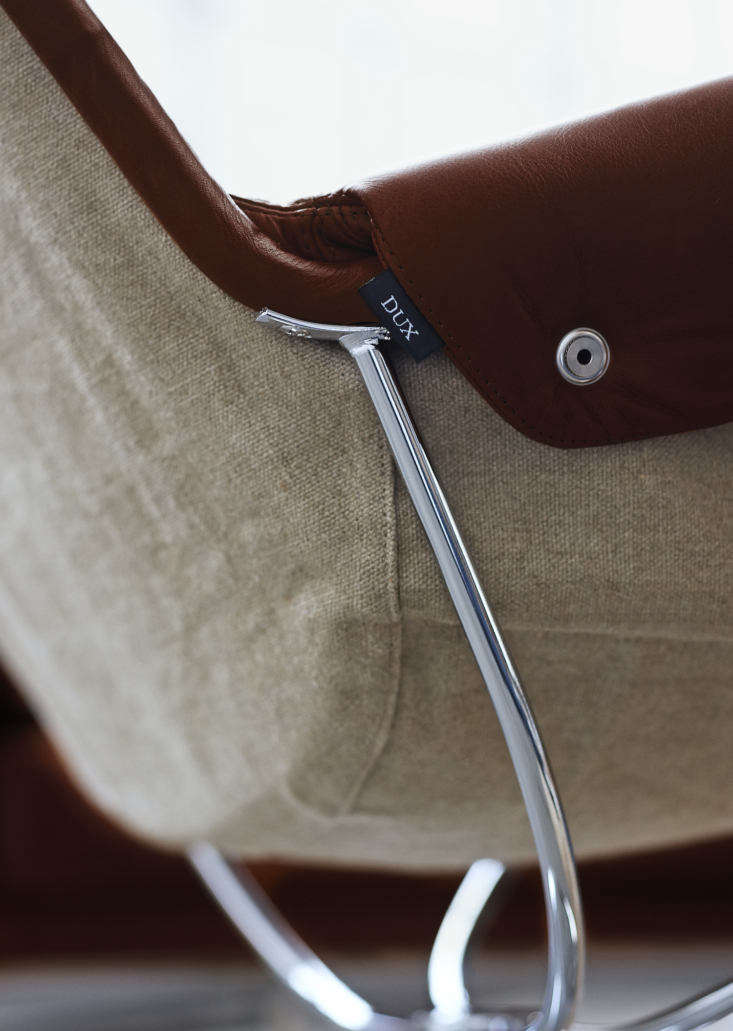 For more on the Jetson Chair, head to Duxiana.com.
(Visited 24 times, 1 visits today)