House La France, a vacation rental situated in the picturesque village of Lagrasse, was completely overhauled recently by my friends Nicole Albert, a former interior stylist from London, and her partner Michael Nunan.
In 2005, Albert and Nunan purchased the farmhouse property in the Languedoc, which they divided into three apartments; one of which the couple lives in, with the other two available for rent. When it came time to paint the interiors of the home, Nicole was advised by the local city hall to use a color palette inspired by the bark of a plane tree, which is indigenous to the area. Most of the furniture was sourced from local antique shops and markets, Sunday yard sales, or from the couple's London home. For more information, visit House La France.
Photography by Sarah Hogan and Caroline Arber.
Above: The House La France door is painted in Farrow & Ball's Parma Grey. The door handle is made by a local ironmonger.
Above: The courtyard divides the two rental apartments. Nicole uses colorful accents, such as the turquoise pillows, throughout the interior.
Above: The dining table and sofa came from the couple's London home. The white mohair throw is from The White Company, and the 1930s retro chair and painted corner cupboard are from local shops.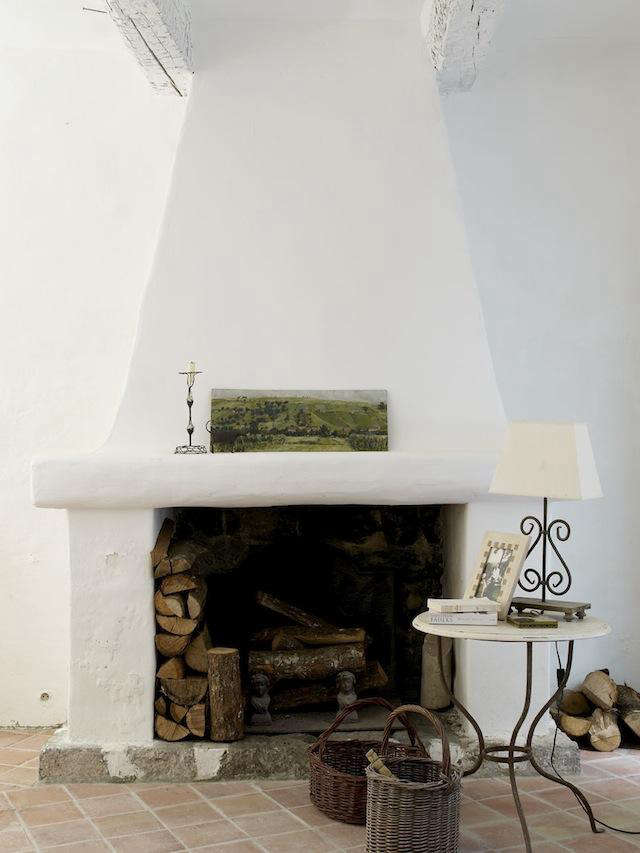 Above: A simple stucco fireplace helps heat one of the apartments during the winter months.
Above: The white farmhouse sink is from Castorama in Beziers; an iron rack is used as a shelf to hang and stack dinnerware.
Above: The living spaces feature a calm palette of whites and grays.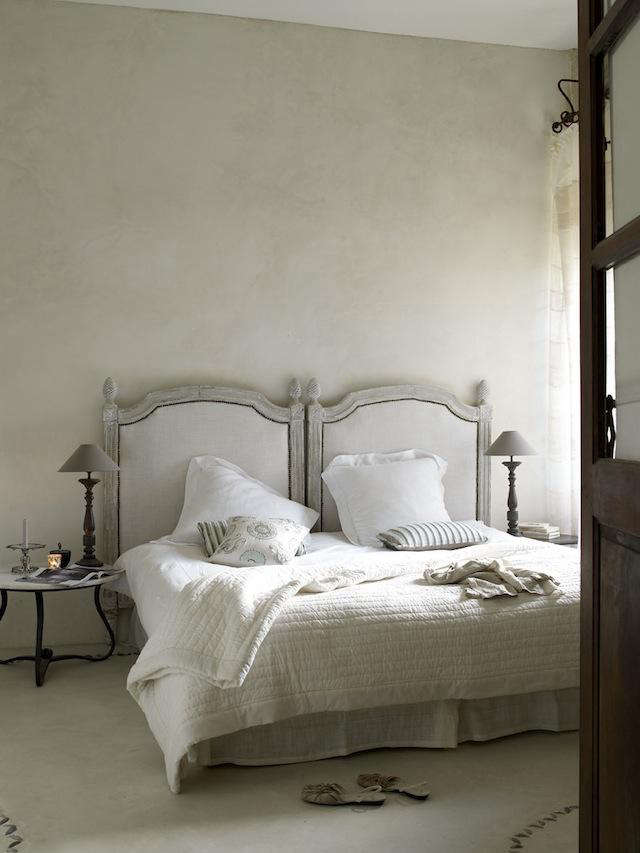 Above: The Louis XVI painted wooden headboards, purchased at a local shop, were covered (by Nicole and her mother) in linen from John England Textiles Ltd. The marble-topped iron side table was bought at a market in Lagrasse and the bedspread came from Pier Import at Carrefour Narbonne, France.
Above: The antique iron bed was bought from Brocante Rocamora in Girona, Spain. Bed linens are from The White Company and World of Linens. The bedside tables are old wooden balustrades outfitted with table tops (sourced and made locally). A collection of old clocks can be seen throughout the home.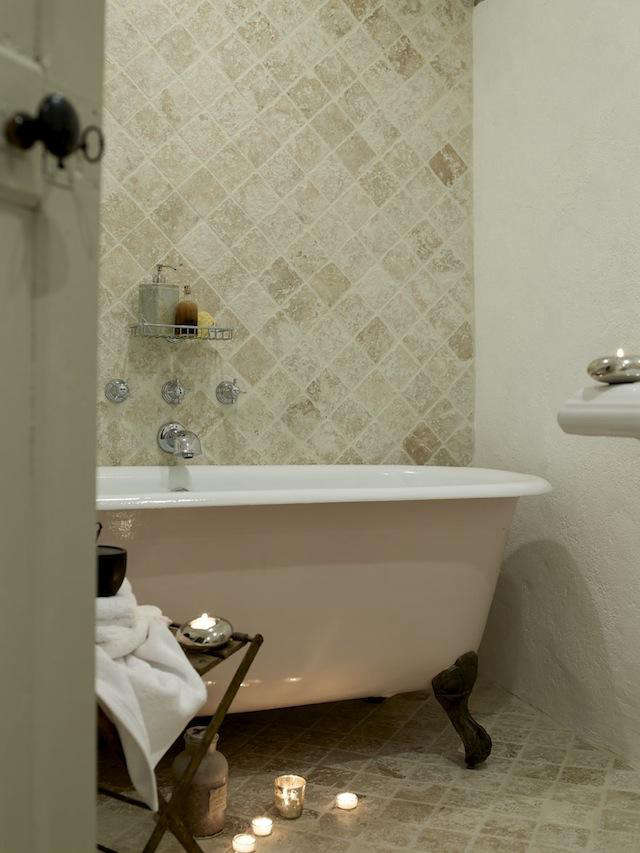 Above: A bath with a clawfoot tub.
Above: An outdoor stone sink; the ceramic plates are by potter Sean Miller.
Above: The terrace with loungers, dining table, and chairs—all from Castorama in Beziers. The floor tiles are from Llensa in Girona, Spain.
(Visited 505 times, 2 visits today)