The design of the Gowanus Inn & Yard, a new 76-room hotel in Gowanus, Brooklyn, near Park Slope, was inspired by a subdued 1950s painting of a middle-class American family by San Francisco artist Robert Bechtle. Savvy Studio, an architecture and branding studio based in NYC and Mexico, translated the painting's muted colors and familiar feel into a design for the hotel that is "authentic, simple, and real," says studio strategist Pierre-Olivier Carrier: "It is about blending functionality with design, and surprising guests with careful details and unique materials."
Photography by Coke Bartrina, courtesy of Savvy Studio.
Savvy Studio led the design with several collaborators, including interior designer Sarita Posada, branding consultant Tristan McAllister, and restaurateur Matt Abramcyk.
Says Savvy of the design intent, "The objective was to express and showcase the nature of the neighborhood, its history, and dwellers through a design that was functional."
Savvy also did the hotel's branding work: "We wanted a brand that paid homage to the vibrant values and optimism of quintessential Americana."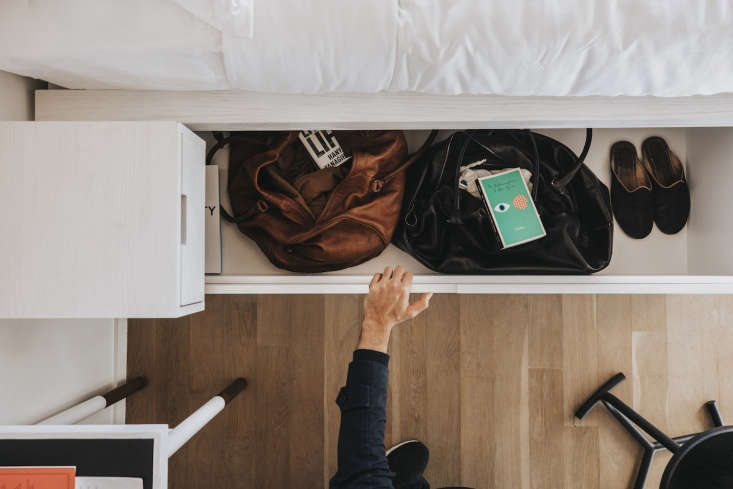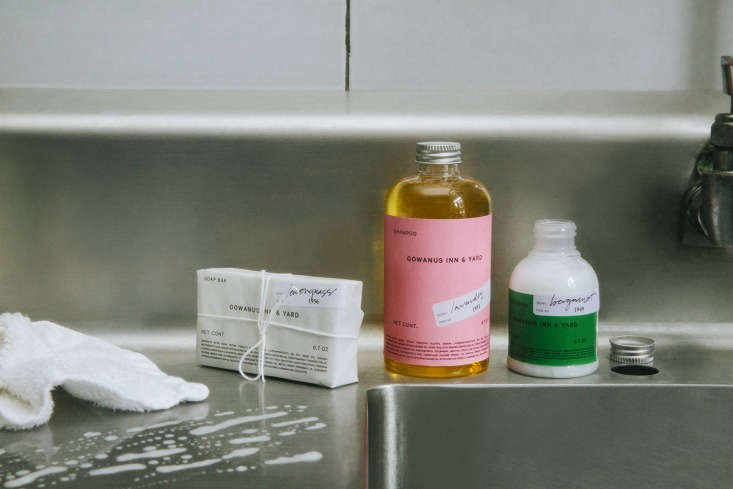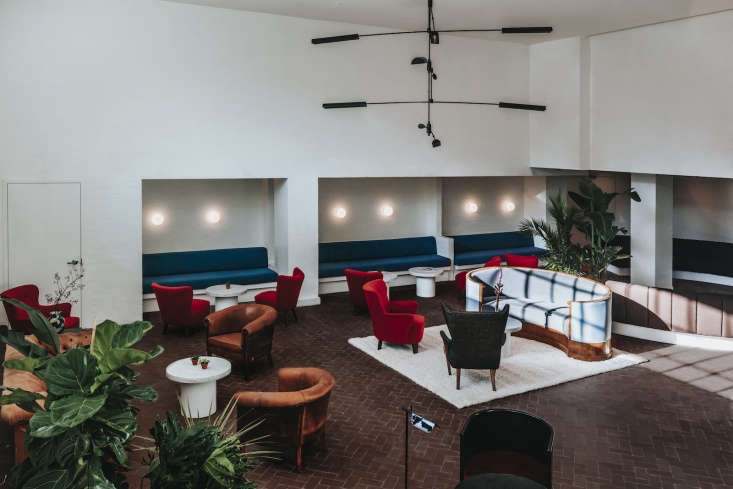 Browse more favorite New York hotels: