All year we've been coming across one-off gift ideas, items for the kitchen or table that we think would (or should) be universally appreciated. Be it for a certain discerning someone or just about anyone hosting you this holiday season, here are 10 glamorous gifts sure to please (all under $100).
N.B.: We'll be running the "Under $50" counterpart to this guide on Thursday; stay tuned.
Above: The March Pantry Starter Set includes allspice, brown mustard seed, crushed chiles, herbs de Provence, nutmeg, oregano, paprika, thyme, turmeric, and cloves packaged in black glass jars. The set is $99 at March in San Francisco.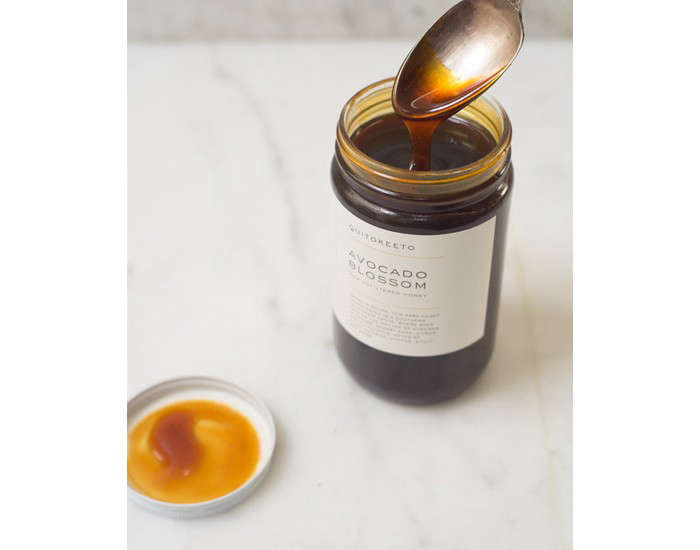 Above: A tall 40-ounce jar of rare Avocado Blossom Honey harvested from a Southern California grove is aged to a dark, molasses color; $58 from Quitokeeto.
Above: The polished stainless steel Ilse Vase by Ilse Crawford for Georg Jensen is a can't-fail gift for the tabletop; €89 ($96) at Makers & Brothers in Ireland. It's also available at The Line in New York and Los Angeles for $100.
Above: Ebonized Oak Bowls made from fallen New England trees have a pale blue hue; $58 for the nine-inch size and $89 for the 11-inch size from Spartan in Texas.
Above: A set of Four Brass Lift Coasters by Fruitsuper Design are $68 at Mill Mercantile and include a polishing cloth to maintain their shine.
Above: One of our favorite carafes in the world can be spotted on our own wish lists. It's Swedish artist Ingegerd Ramen's 75cl Wine Carafe (or 25 ounce) for $90 CAD ($66.25 USD) at Mjölk in Toronto. For a more traditional serving shape, Ramen's Bellman Pitcher is $120 CAD ($88) also at Mjölk.
Above: For the cocktail connoisseur, Imbibe and Kaufmann Mercantile's Japanese Cocktail Set comes complete with six drinking glasses, a glass carafe for mixing and serving, a spoon, a strainer, and an ice bucket all for $99 at Kaufmann Mercantile.
Above: Mahogany Wooden Cups by Pauline Deltour are €24 each ($26) at Makers & Brothers, giving you the option to buy a pair or set of four without breaking the bank.
Above: Pulled Napkins in red (shown), blue, natural, and beige are woven by Creative Women, a Vermont-based women-owned company partnering with independent textile studios in Africa, South America, and India; $22 each or $88 for a set of four at March.
Above: Food52's Flavored Nuts Gift Box is made up of three nut varieties in a wooden box; $55 at Food52.
See all our gift guides this year to date via Gift Guides 2015, including ideas for the cat lover, cocktail connoisseur, and more.
You need to login or register to view and manage your bookmarks.