Located in Lincolnville, Maine, Windsor Chairmakers quietly produces classic New England furniture, one piece at a time. We especially like their simple Shaker stools, which are available in five different heights, from 12 inches to 36 inches.
Below: Windsor Sackback Chair; $996.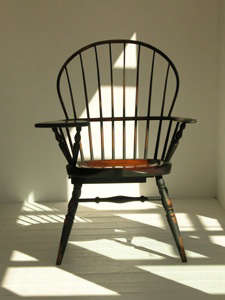 Below: Windsor Hoopback Side Chair; $695.
Below: 30-Inch Shaker Stool; $450.
Below: Windsor Sackback Bench; $1,350.
You need to login or register to view and manage your bookmarks.