Reader José Morgado, an interior and furniture designer in Portugal, sent us a link to Boca do Lobo, a furniture and design company that produces a line of handmade, artisan-created pieces. Some of their fanciful, slightly retro pieces are vaguely reminiscent of designs from Autoban, the Turkish wunderkinds. Go to BL Designs for dealer information.
Below: Apollo Mirror of solid oak or mahogany with convex inset mirrors; available in gold or silver leaf or a range of colored lacquers.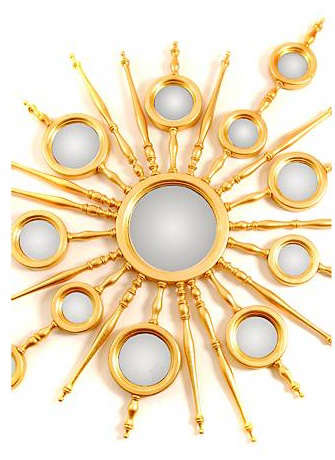 Below: Thompson hexagonal stool in solid oak or mahogany.
(Visited 63 times, 1 visits today)