Remember the white chenille bedspreads of yore? While we're not exactly nostalgic for them, a bedspread does offer a more finished look than the ubiquitous duvet—something we were reminded of when we saw these Temoayan Blankets. The blankets represent an interesting cultural fusion, combining contemporary Mexican design with traditional Persian carpet-making techniques. In the 1940s, Mexico and Iraq had a cultural exchange program, and 70 years later, artisans in Temoaya continue to hand-knot and weave these unique textiles.
At 66 inches wide by 88 inches long, the virgin wool and cotton blankets can serve as a twin or queen bedspread, or as a throw over a king duvet; $285 at L'Aviva Home.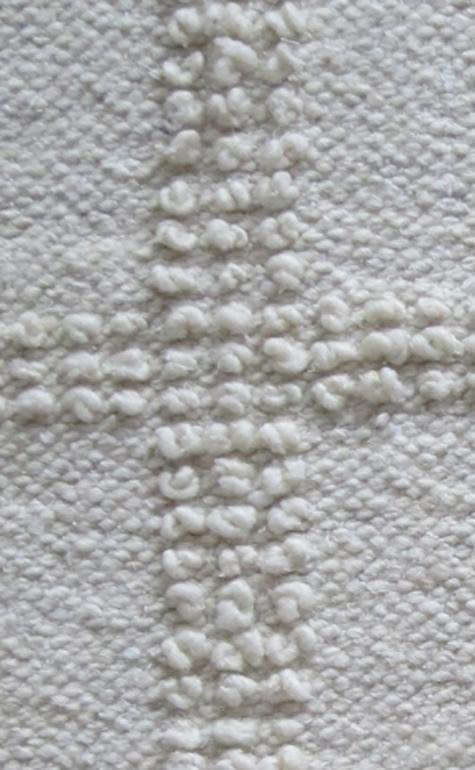 Above: A bedroom by Alexandra Loew (formerly From the Desk of Lola).