The owners of East London shop Labour and Wait have the art of domestic science covered in their collection of cleaning goods for the home. Refreshingly, not an iota of plastic in sight. Go to Labour and Wait to view the range.
Below: Aluminum dustpan; £28.
Below: Handmade rope sailor's whisk brush; £12.
Below: Ostrich feather duster; £18.
Below: Enamel dustpan with Scottish wooden brush; £28.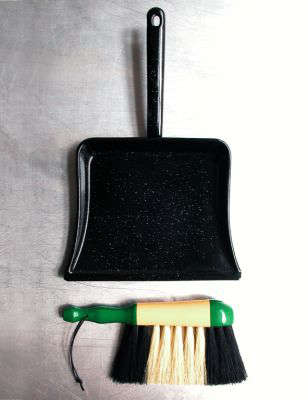 Below: Scottish bath cleaning brush; £15.
You need to login or register to view and manage your bookmarks.