LA-based Brendan Ravenhill has just launched a multi-functional Dustbin, a trash can featuring a detachable lid that doubles as a dustpan (a companion brush is magnetically affixed to the side). Ravenhill used local fabricators to make a completely homegrown product from start to finish. "The Made in the USA label isn't seen as much as it once was," Ravenill says, "but LA is rich in production talent, and I am constantly surprised by the companies I find locally that are globally competitive in their fields." The powder-coated steel Dustbin is available in white or blue (or a combination of both) and is $160 directly from Ravenhill.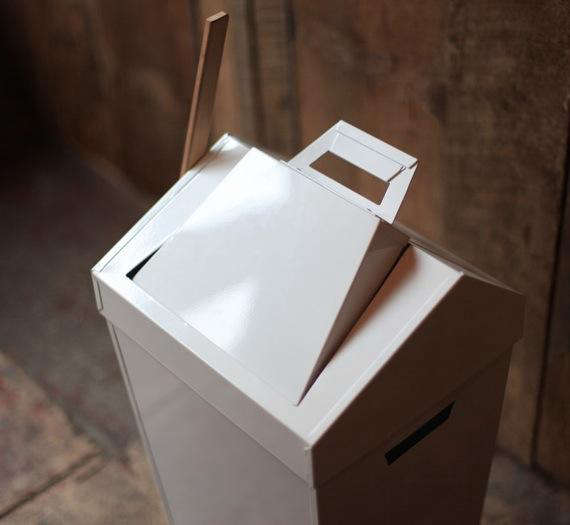 Above: The steel dustbin lid detaches and serves as a dustpan.
Above: The beech wood brush features black and gray natural fiber bristles and embedded rare earth magnets to attach to the dustbin. Made by Gordon Brush, a Southern California company that supples brushes to the Department of Defense and NASA.
You need to login or register to view and manage your bookmarks.