Fresh talent from Estonia: designer Marlen Kärema has a gift for creating dramatic theme parties on a shoestring budget.
First spotted on Kickcan and Konkers, Marlen's crisp linen shirts and textiles really impressed (to see these, go to Designskool). But we were particularly inspired by Marlen's festive party decor. With a little creativity and a lot of washi tape, Marlen is able to transform her dining room into any kind of fantastical realm. From pirates to kings, each scene is a theatrical treat.
See more from Marlen Kärema, and photography by her equally talented husband, Tíµnis Kärema.
Above: Colorful washi tape makes a setting fit for "The Easter King."
Above: More washi tape adorns these festive straws. You can find similar tape, as well as more party ideas, at Marlen's store: Teip.
Above: A pirate-themed children's party, styled by Marlen.
Above: Detail of the pirate party, created with black balloons as well as red and black tape.
Above: A red and black striped party table.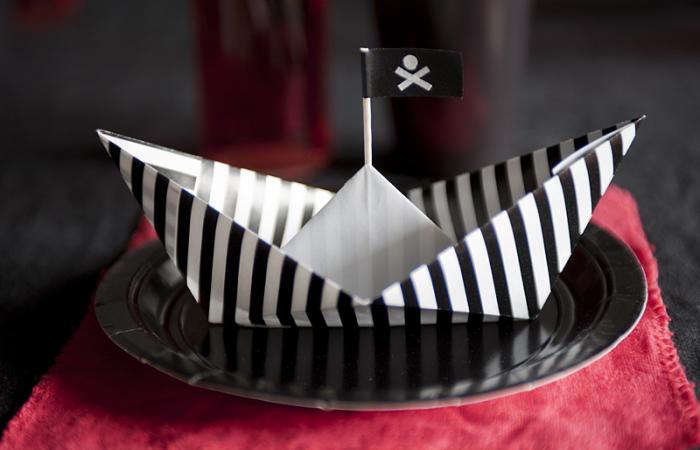 Above: A pirate boat made of striped paper.
Above: The "Party King."
(Visited 98 times, 1 visits today)