Frede and Claudia Edgerton took a chance on a rambling property in the Hill Country near Fredericksburg, Texas: a replica Old West town complete with a sheriff's station facade, a saloon facade, and replica Alamo building. The Edgertons, working with their daughter-in-law, Austin interior designer Ann Edgerton, called on architects Kevin Stewart and Liz Rau of Design Hound to renovate the "town" into a row of modern cottages and large event space they call Contigo Ranch. Then Ann transformed the interiors with influences ranging from Spanish architecture to Axel Vervoordt. Here's a closer look.
Photography by Mark Menjivar courtesy of Ann Edgerton.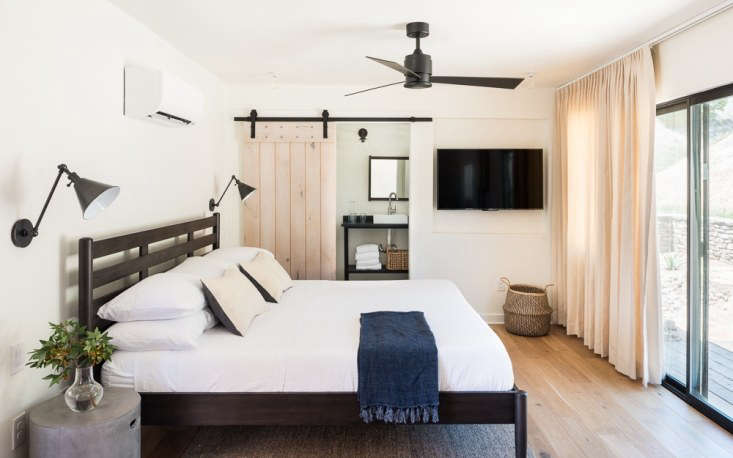 Contigo Ranch is located at 13454 Lower Crabapple Rd in Fredericksburg, Texas.
See Ann's own porch in our post Steal This Look: A Bohemian Screened Porch in Texas. For more in Texas, visit:
(Visited 44 times, 5 visits today)