London bath company the Water Monopoly makes a line of traditional fixtures called Rockwell and ever since we spotted the Rockwell bathtub with its quirky ball-shaped feet, we've been hooked. So the other week when we noticed that the tub comes in color accents, à la 1950s design, we had to share. Here is the full line—from faucets with colored cross handles to full yellow sinks—available in eight colors. Even better: You can specify your own custom color with the Water Monopoly's color-matching service. The possibilities are endless.
Faucets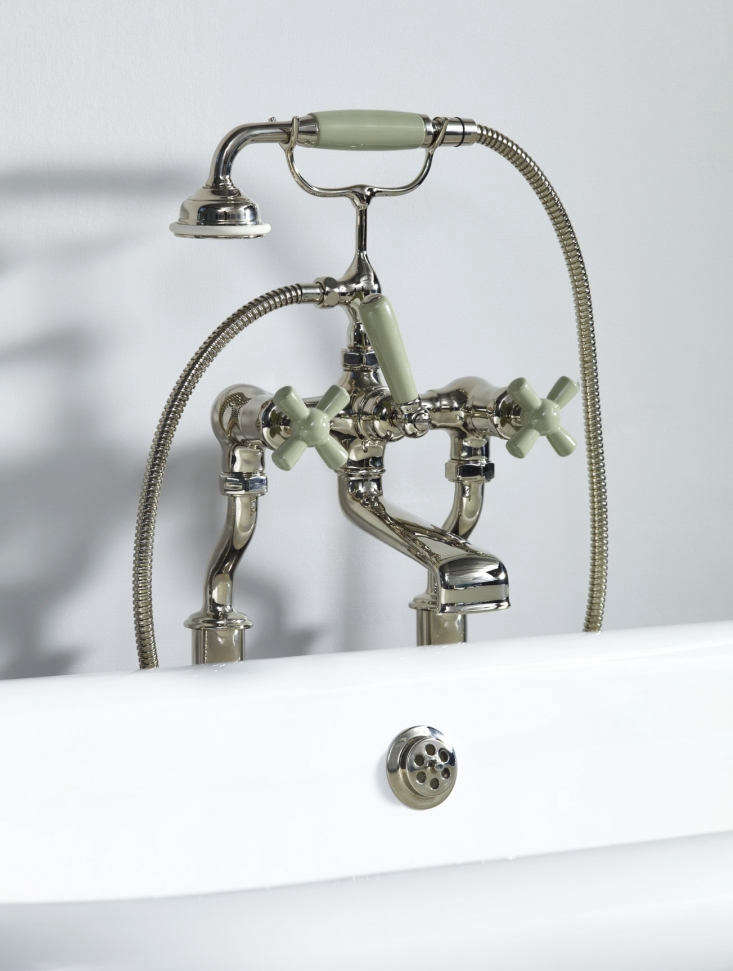 Colored Rockwell Basin
Accessories
For more on traditional bath fixtures, see our posts:
Finally, get more ideas on how to evaluate and choose the various accessories for your bathroom in our Remodeling 101 Guide: Bath Accessories.
(Visited 104 times, 2 visits today)