While we've been pleased with the recent revival of enamelware dishes, a traditional dinnerware style from early twentieth century home life in Britain, we have yet to find a set manufactured in the US or UK. Until now.
Just spotted from Barn Light Electric, a collection of competitively priced porcelain enamelware that comes out of the company's factory in Titusville, Floridas. Each piece is spun from high-grade steel and enameled in porcelain that hardens under high temperature firing. The dishes are made by hand, so natural irregularities in each may be present (a welcome attribute, if you ask us).
Above: A set of white pieces includes the plate, cup, and bowl; each piece is heavy-duty and lead and cadmium free.
Above: The Enamelware Cup (also available with a splatter printed graniteware), in white (it's available in 10 colors); $18 each.
Above: A Set of Four Enamel Plates (shown here in cobalt with white) is $80.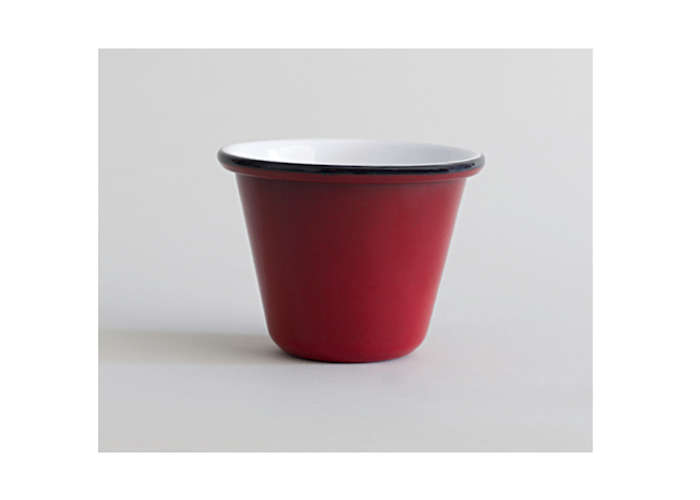 Above: The Enamelware Cup in a solid Cherry Red is $18 (a specialty color for an extra $4).
Above: A Set of five Enamel Graniteware Nesting Bowls is $130. Shown here in Graphite, the bowls are also available in Jadite (a minty green), Delphite (the palest of blues), and cobalt, all with white splatter print.
Looking for more enamelware? See our 10 Easy Pieces: Outdoor Dining Plates for a variety of enamel options nestled in with wooden dishes.
(Visited 952 times, 3 visits today)