Stockholm-based textile company Magniberg, founded in 2016 by Bengt Thornefors (a former designer at Saint Laurent and Acne Studios) and Nina Norgren (a former florist and graphic designer), takes a fashion-forward approach to bed linens. As they say, "Dress your bed just as you dress yourself."
Their latest bedding collection was inspired by "the excitement of walking into a candy store as a kid, all the vivid colors that surround you, the jelly beans, fudge, or salt licorice." The new line includes a colorful range of seven sateens, seven poplins, and two linens with names such as Dance Blue, Happy Pink, Fresh Green, and Lemonade. Prices start at €167 for the smallest duvets.
Here's a look: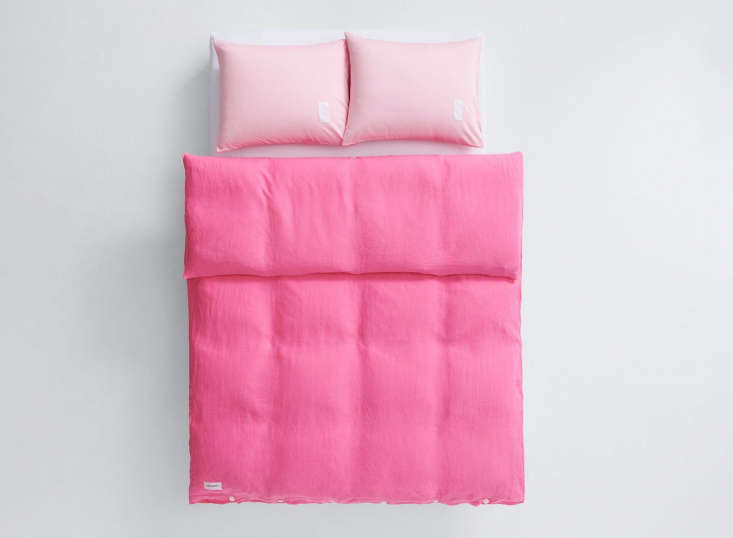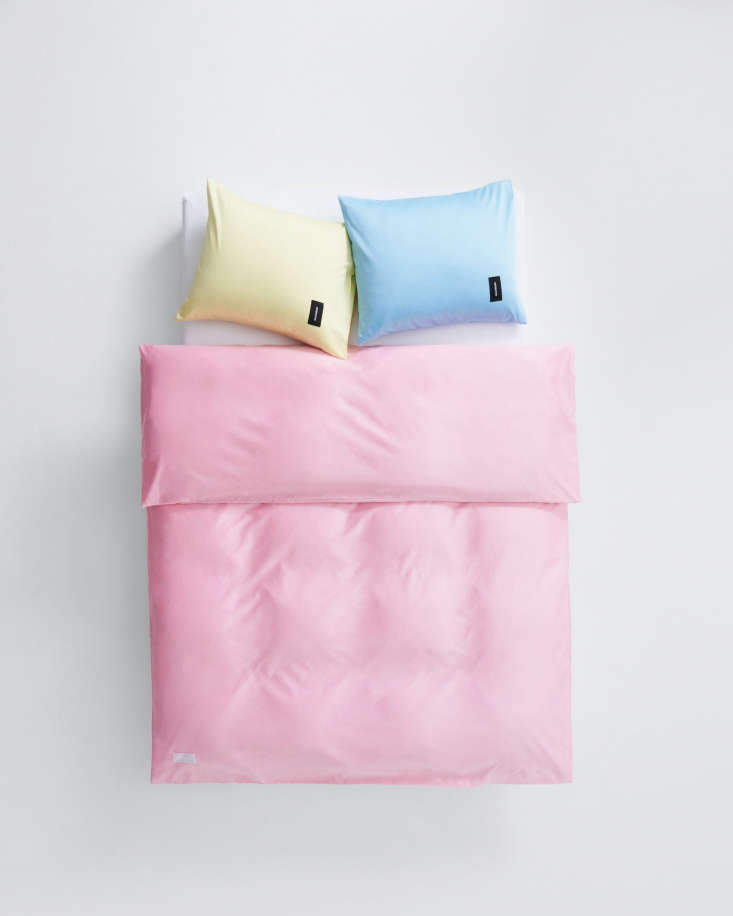 To celebrate the launch, the brand commissioned fashion photographer Hedvig Jenning and stylist Martina Almquist to collaborate on a homage to the iconic, subversive fashion magazine editorials the founders grew up with. Here's a look (and to see more, go to Magniberg):
For more bed linen inspiration, see:
5 Favorites: Bed Linens in Shades of Olive
Domestic Dispatches: 7 Secrets for Making the Perfect Bed
7 Tips for Creating a Low-Key, Romantic Bedroom with Tricia Rose of Rough Linen
You need to login or register to view and manage your bookmarks.