We've long admired Hudson Valley-based basket maker Jonathan Kline, who learned his craft from a fourth-generation, New Hampshire basket maker.
Kline, of Blackash Baskets, harvests his own black ash trees in the New York State Finger Lakes region for the wood he uses to weave these simple but finely crafted baskets. Utilitarian in nature, each Kline basket is a work of art (albeit one that could be enjoyed daily).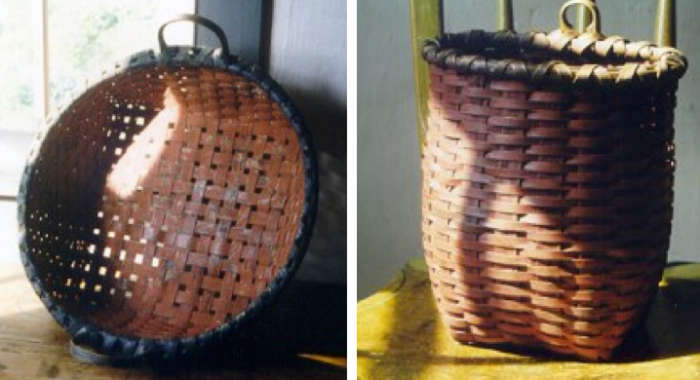 Above: The Large Square Round Basket (L) has an iron oxide and blue-black paint finish for $400 and the Candle Basket is finished with iron oxide and red paint for $200. The rims and handles of each basket are made from split lengths of shagbark hickory bent into shape around the top of the basket.
Above: The Tall Carrier Basket measures 12 inches high and is priced at $350.
Above: The Large Apple Basket is painted yellow ochre with black details for $900 and the Mail Basket (R) is painted in a sage color with a white interior for $250.
Above: The Berry Basket has a natural finish and features a strong hickory swing handle for $275.
N.B.: This post is an update; the original post ran on April 7, 2009.
(Visited 138 times, 1 visits today)