Fredericks & Mae started when two designer friends spotted a pair vintage French milliner's wings in a small West Village shop and thought, "These are gorgeous. But we can do better."
Jolie Mae Signorile and Gabriel Fredericks Cohen met their senior year at Oberlin College and bonded over a shared worldview, as Signorile told Sight Unseen: "Gabe was really into the apocalypse, and I was obsessed with nostalgia. When we got into it, we realized they were kind of about the same thing: a fear of the future." The two moved from Ohio to New York in 2009 and formed Fredericks & Mae, "a line of objects for the home, garden, and sky." Working out of a studio in Bushwick, Brooklyn, Signorile and Cohen now find themselves surrounded by wooden dowels, molted peacock feathers, tangled Gutterman thread, horsehair, and pigment dyes.
See more of their creations from Fredericks and Mae and take a tour of their studio at Sight Unseen.
Above: The Backgammon and Checkers Set is made from wood, pigment-printed cotton and paper; $320 from Fredericks and Mae.
Above: The Navy and Multicolor Arrow is hand made from wood, feathers, and thread for $95 from Maryam Nassir Zadeh.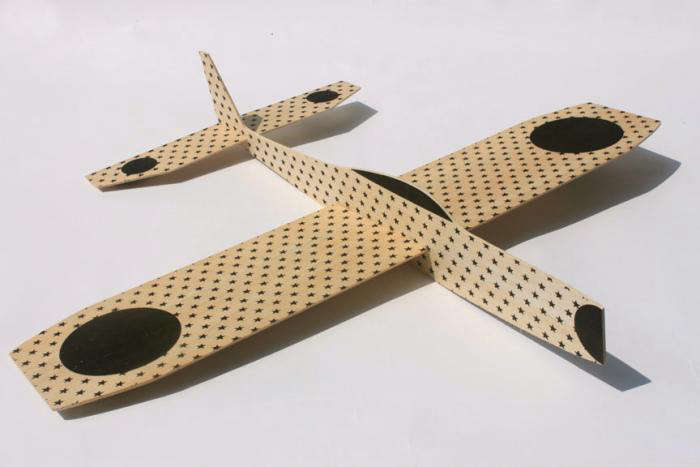 Above: The Balsa Glider is adorned with a design from black pigment and features a 29-inch wing span for $50 from Matter.
Above: The Geometric Mask on silk-screened cardstock and a cobalt blue silk ribbon; $40 from Maryam Nassir Zadeh.
Above: The Night Kite is made from bamboo, kite paper with pigment and thread; $64 from Matter.
Above: The pigment-printed wooden Star Dominos are $80 from Fredericks and Mae.
Above: The Morning Kite features a bright floral motif; $64 from Matter.
You need to login or register to view and manage your bookmarks.