Chad Oppenheim of Miami firm Oppenheim Architecture took a 1971 Aspen ski chalet with period interiors (read: nightmare) and did the seemingly impossible: turned it into an of-the-moment eco-chic retreat with a distinctly Axel Vervoodt vibe.
Located in the enclave of Red Mountain in Aspen, Colorado, the ski chalet is "an homage to the Japanese sensibility of wabi-sabi," according to Oppenheim. "The house is clad in reclaimed regional wood, stone, and steel, with the intention of making a minimal impact on the natural resources and merge effortlessly with its surroundings of forest, stream, and mountain. Solar collectors provide needed energy for power and hot water, while extremely large operable panels of insulated glass blur the boundaries between inside and out."
Photography by Laziz Hamani, courtesy of Oppenheim Architecture.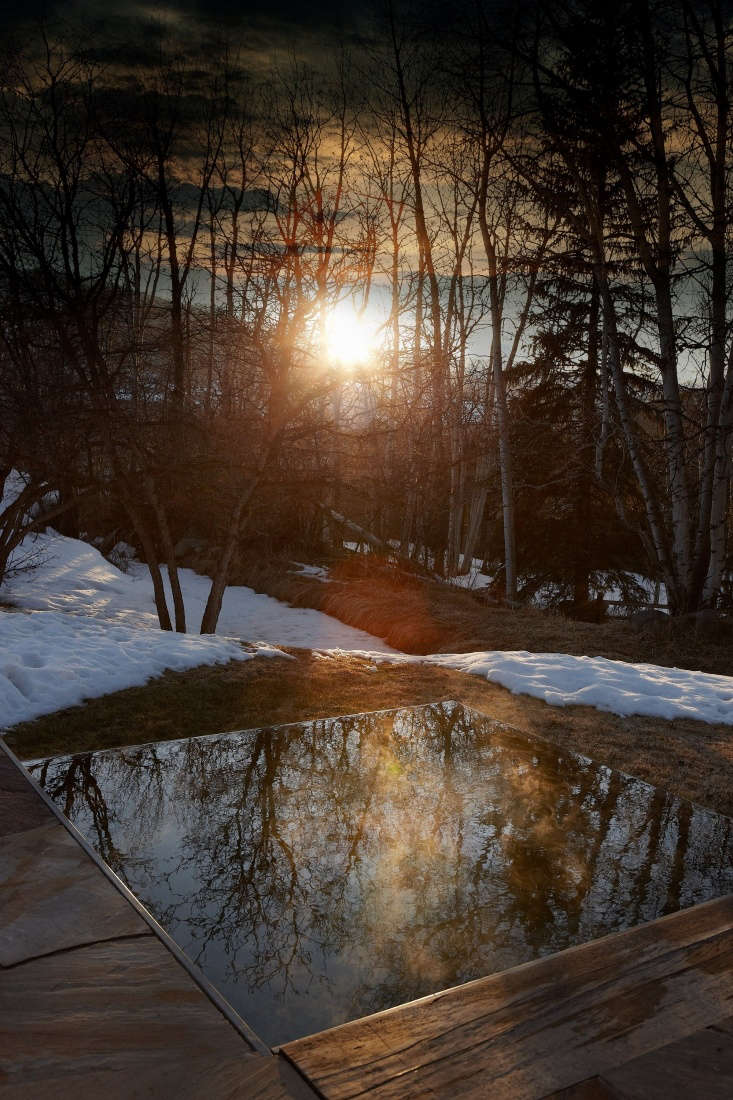 And for more Rocky Mountain inspiration, have a look at our Architect Visit: John Pawson in Telluride. Are you as enchanted by cozy winter bedrooms as we are? Don't miss 10 Space-Saving Ski Cabin Bunks.
N.B.: This post is an update; the original story ran on October 8, 2012.