A Helsinki-based reader reminded us of Ateljé Finne—housed in the former studio of sculptor Gunnar Finne—after she visited for dinner.
We first heard about the cafe from Mjölk's Juli and John Baker, who stopped in on their trip through Finland several years ago. The building's layers are reminiscent of its past life as a simple clay studio: large glass doors open into a gallery-white plaster-covered brick, and the fare is as Nordic as it gets: Baltic herring confit, buckwheat crisps, lingonberry mousse, and licorice crème brûlée.
The bistro was recently included in the 2018 Michelin Guide, and is located at Arkadiankatu 14 in Helsinki. Visit Ateljé Finne for more information.
Photography via Ateljé Finne, except where noted.
Above L: Sculpture is part of the life of the restaurant, set here among the glassware. Above R: The three-course menu changes every six weeks, with "wild herbs collected by Samuli and Niko," "vegetables from Ahlberg and Lillklobb," and scatterings of flowers

.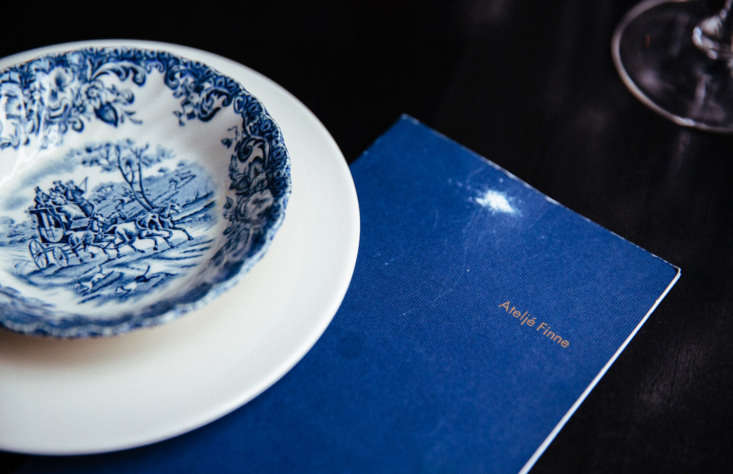 Follow the restaurant's artful dishes on Instagram @ateljefinne. And traveling to Scandinavia? Take a look at Finland, Sweden, and Norway in our Design Travel Guides. Here are a few of our favorite stops:
N.B.: This post is an update; the original story ran on December 11, 2012.
(Visited 20 times, 1 visits today)