As migration season nears, consider sprucing up your accommodations for visiting birds. We think the Attic Birdhouse would get top billing on Airbnb for birds. They may never leave.
A modern skyscraper for the birds, the Attic Birdhouse offers sky high views and a safe haven (cats, don't bother). Spotted at Propeller Modern in Hayes Valley San Francisco, these clever buildings are made in small batches by San Francisco-based Chad Wright. Available in varying heights, the Attic Birdhouse has a concrete base with a screw-in stake that works on grass or hardscape surfaces.
Bargain hunters take note: the Attic Birdhouse is part of a FAB design sale starting September 6.
Above: The Attic Birdhouse is available in three dizzying heights: 51 inches; 58 inches; and 72 inches. Priced at $450, $500, and $600 respectively through Studio Chad Wright. If you are in San Francisco, they are also available at Propeller Modern.
Above: A nest box occupies the classically styled top of the structure.
Above: The house is accessorized with a wood dowel perch and a "chimney."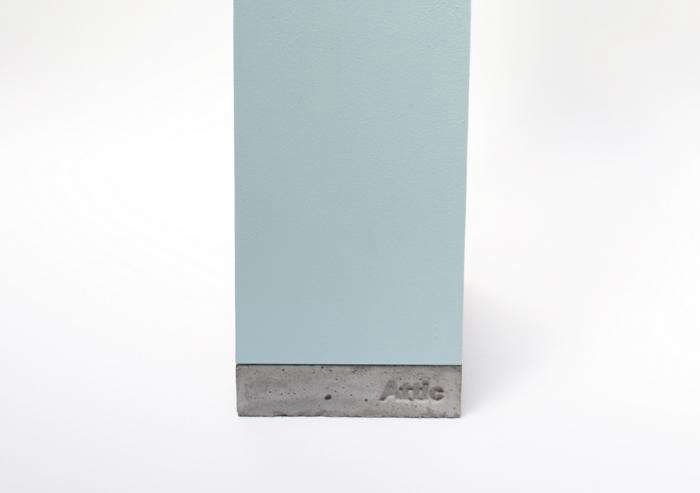 Above: A concrete base stabilizes the birdhouse with its weight and an attached screw-in stake.
Above: The Attic Birdhouse is offered in three colors: red, white, and robin's egg blue.
(NB: For more bird-inspired housing and accessories, see our other Birdhouse Features.)
Explore more: Outdoors & Garden.
(Visited 25 times, 1 visits today)