Native to remote rain forests of Northern Australia and New Guinea, the humble bowerbird spends his time collecting items of rare beauty and arranging them to add character to his home. Celebrated stylist Sibella Court can relate.
In Bowerbird, Court—the best-selling author of Etcetera and Nomad—once again imparts her personal secrets of eclectic style, this time with a complete guide to collecting and collections.
Above: Sibella's loofah collection. Much like her avian counterpart, the globe-trotting stylist goes far and wide to add to her collections, and, once home again, she enjoys arranging and rearranging her treasures.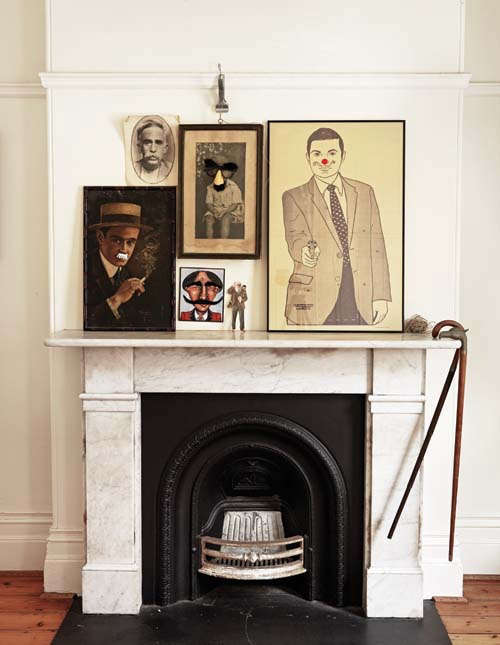 Above: A sense of humor: Sibella's collection of men's mustaches makes for a witty display.
Above: Vintage word cards and masks make for unique wallpaper.
Above: A sense of adventure: Sibella's love of collections in part stems from the fact that they remind her of her travels.
Above: Dethroned? A collection of crowns looks less high and mighty when arranged under an antique high chair.
Above: Ephemeral bits—bones and candles—displayed on scales have a haunting effect.
Above: Mini treasures are neatly gathered under an antique cloche.
Above: Sumptuously shot by the author's own brother, Chris Court, Bowerbird offers personal insight into Sibella's own collections and home; $26.34.
(Visited 30 times, 1 visits today)