A hideaway, weatherboard cottage overlooking Byron Bay has 360 degrees of uninterrupted sweeping ocean-to-mountain views. Can you think of a better way to enjoy the natural wonders of Australia's Gold Coast?
Owners and designers Robert Schwamberg and Andrea Duff of Strangetrader Design have designed the Byron View Farm cottage to be practical and homey but beautiful at the same time. Inveterate travelers, their approach to design is organic; evolving naturally and changing always, finding inspiration in their most recent trip. For information on staying, see Byron View Farm. 
Above: The cottage has a wraparound porch for enjoying the views. 
Above: A natural palette is punctuated with orange-red highlights in an all white room. 
Above: "We have an eclectic approach in creating both objects and spaces; a process that evolves in a natural and under-designed way," Schwamberg and Duff say. 
Above: A farmhouse table and chairs provide comfort in the well equipped kitchen.
Above: A spare use of the color yellow is effective in the kitchen. 
Above: A view of Byron Bay beckons from the master bedroom. 
Above: The bright colors of Dutch design adorn the bed.
Above: Sunlight streams through the bathroom window.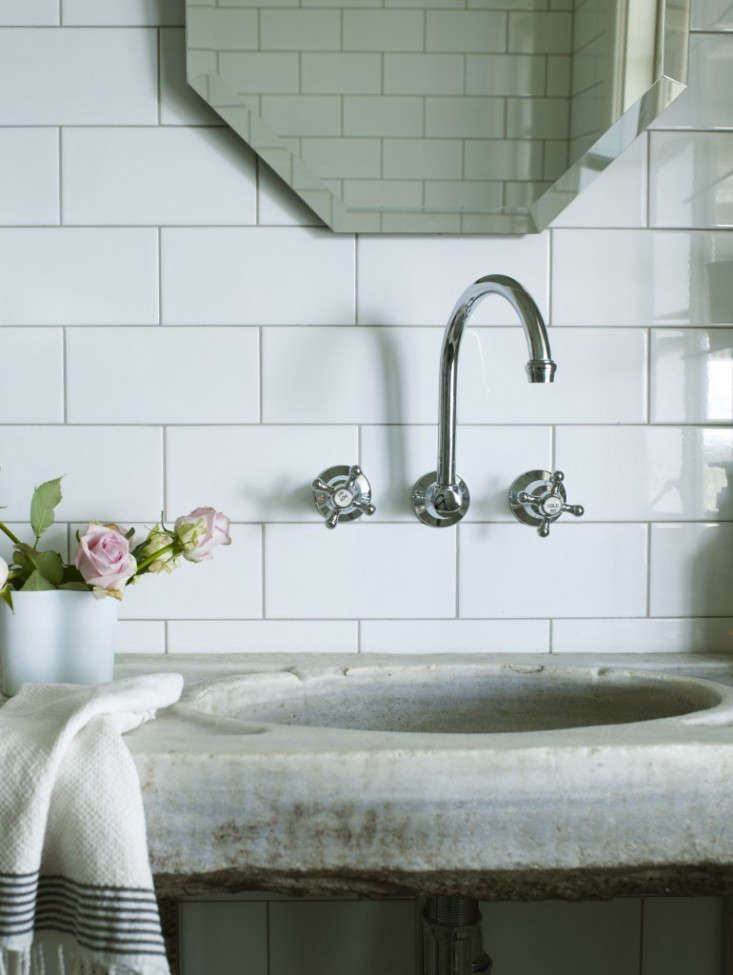 Above: A hand-carved Turkish stone sink brings understated luxury into the bathroom. 
Above: A small mirror reflects the view. 
Above: A picnic table and benches make up an exterior dining area. 
Above: With views like this, who would want to leave? 
Planning a trip to Australia? Plan your trip with our favorite design haunts down under in our City Guides.
Location of Byron View Farm:
(Visited 144 times, 1 visits today)