When Scott Peveto, the owner of a fine arts management company, "noticed a glut of used crates being thrown away and clients with used crates cluttering their own homes, we thought that this was the perfect resource to innovate with and decided to try recycled furniture," he says. Along with Felipe Contreras, Peveto designed a line of furniture under the name FURM, which includes a coffee table, bar cart, filing cabinet, and more. To see the line, go to Peveto.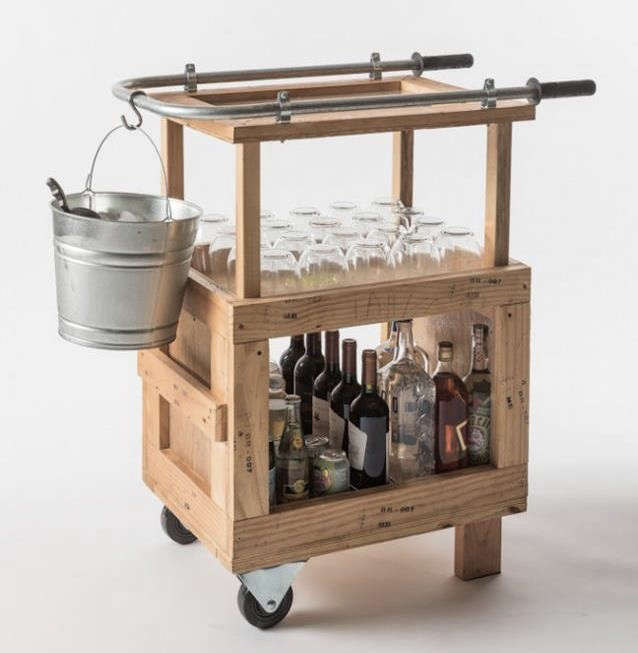 Above: The FURM Bar Car is 39 by 33 by 31 and includes an ice bucket; $1,575.
Also don't miss Design Sleuth: Plywood Crates as Instant Kitchen Storage and Extreme Sustainability in London.
(Visited 182 times, 1 visits today)