We're enjoying the increasing number of marble boards on offer; not only are they good for rolling out dough, the heavy white marble adds a good contrasting note to a wooden or metal countertop. Here's our latest finds: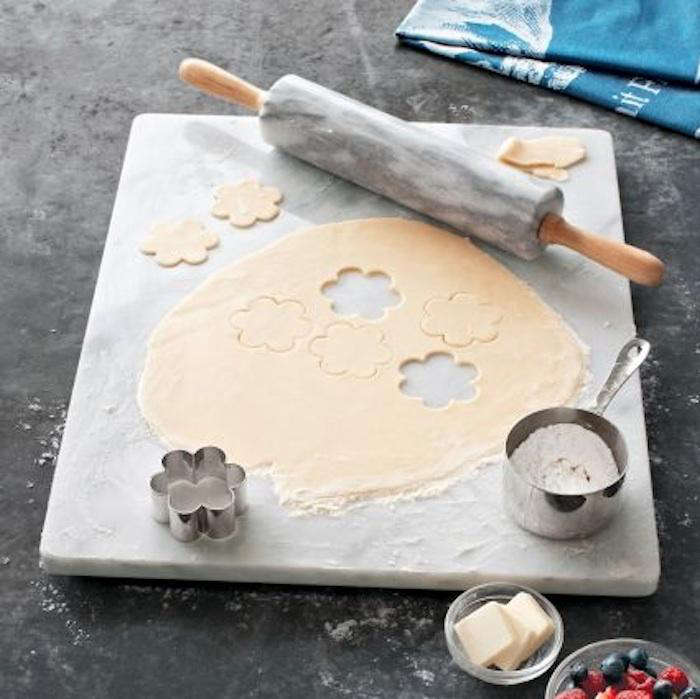 Above: White Marble Pastry Board; $31.96 from Sur La Table; the Marble Rolling Pin is $19.96.
Above: Fort Standard's White Marble Trivet is cut in simple geometric shapes and finished with a leather bottom to protect countertops; $84 from The Future Perfect.
Above: Antique Farm House offers a selection of boards in different shapes and sizes, including this large Round Marble Cheese Board with a hand-polished finish; $32 from Antique Farm House.
Above: A square marble slab with gray veining the French Kitchen Square Board is $24.95 from Crate & Barrel.
Above: Made from carrara with a matte finish, the Marble Cheese Board is $79 from Williams Sonoma.
(Visited 19 times, 1 visits today)