On our radar lately: perfectly packaged, delightfully fragrant French soaps (perfect as a house gift if you're invited away for the weekend). Here are five we're coveting:
Above: We particularly like the packaging on this French Soap by Cousu de Fil Blanc; $14 from Alder & Co.
Above: Paper-wrapped Fleur d'Oranger Soap by Cote Bastide; $22 from Kneen & Co.
Above: Compagnie de Provence offers a whole range of Fragrant Bar Soaps with modern packaging. For the fragrance phobic, they also offer a Perfume Free Soap shown here. All soaps are $6.50.
 Above: Masculine-looking Olive Soap on a Rope; $16.90 from Durance.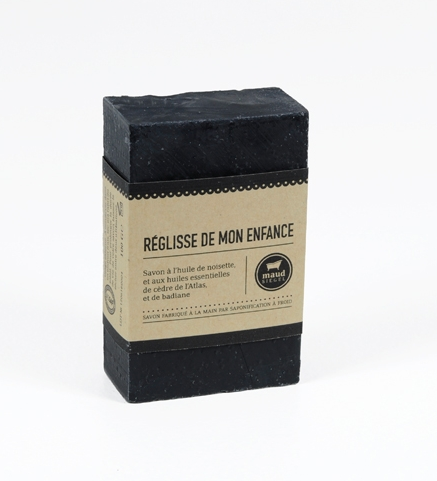 Above: Reglisse de mon Enfance Soap, handmade in Alsace by Maud Siegel. Available only in France from Chez VLC for €4.
Looking for something made closer to home? See our post on Fancy Black Soap from Hudson Made.