The refectory table (technically defined as a long, narrow table supported by two trestles) dates back to the middle ages, when monks dined at expansive tables in communal dining halls. While you can source an antique refectory table on 1st Dibs, you can also find modern interprations; here are 10 we like:
N.B.: Stay tuned for our roundup of modern refectory tables.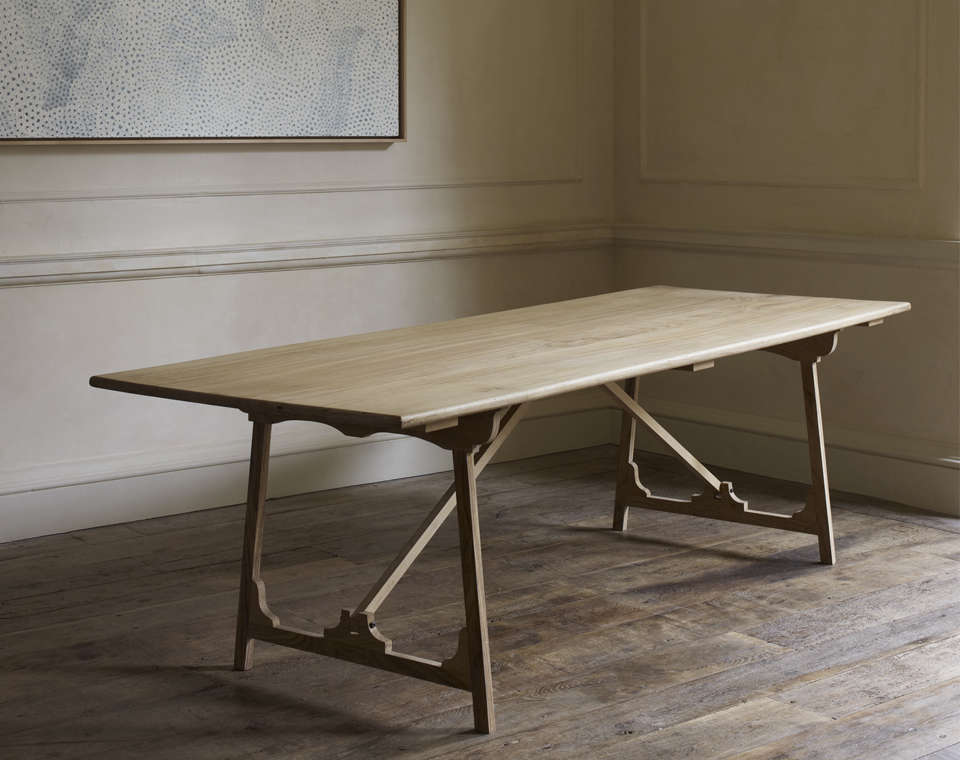 Above: English designer Rose Uniacke's Folding Campaign Refectory Table is made of oak and is 98.5 inches long; £5,500 ($6,824) from Rose Uniacke.
Above: Sawkille's Springsteen Trestle Table can be made in 96- and 120-inch lengths in American black walnut, white oak, hard maple, and brass patch.
Above: The Villeneuve Oak Refectory Dining Table is 93 inches long and £1,035 ($1,284) at Crown French Furniture.
Above: Restoration Hardware's Circa 1900 Craftsman Rectangular Dining Table is available in 84- to 120-inch lengths; $2,334 to $2,729.
Above: Designer Axel Vervoordt's studio sells an antique English Refectory Table from 1640; it's made of oak and elm and measures about 141 inches long. Contact Axel Vervoordt for pricing and availability.
Above: The Large Patina Teak Refectory Table measures about 102 inches long; £980 ($1,215) at Andy Thornton.
Above: The Frank Hudson Refectory 10-Seater Dining Table in oak is 94 inches long for $2,349.50 at John Lewis.
Above: Heerenhuis in Antwerp makes the Double Cross Table in solid oak that is made to measure. Contact Heerenhuis for ordering information.
Above: Pottery Barn's Stafford Reclaimed Pine Extending Table is $2,199 and extends to 110 inches (seating up to 10 people).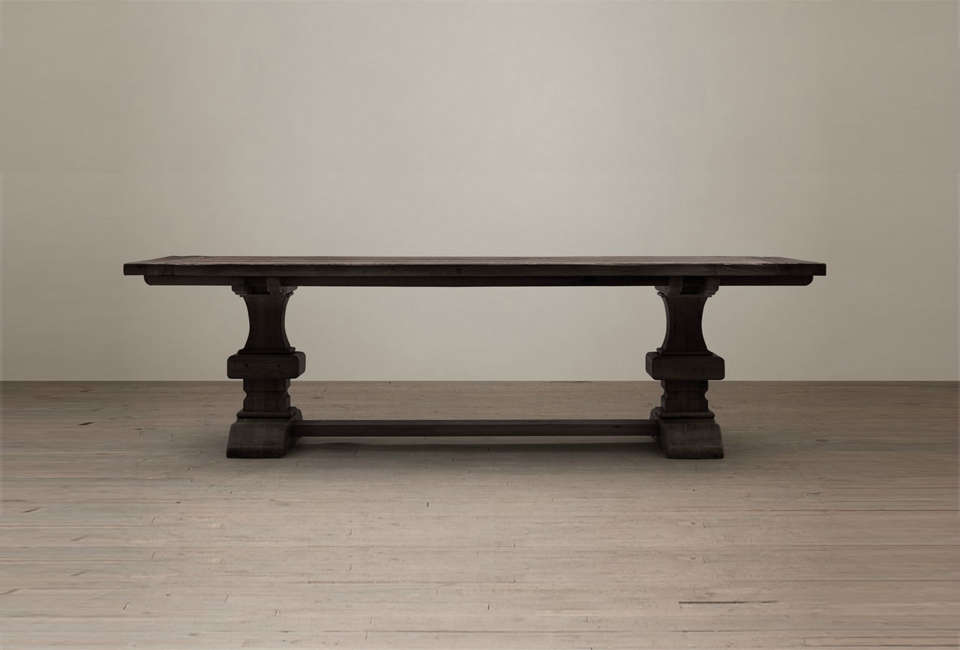 Above: The Reclaimed Russian Oak Baluster Rectangular Extension Dining Table can be ordered in a length up to 120 inches; prices start at $3,795 from Restoration Hardware.
For more dining tables, see our posts:
(Visited 37 times, 1 visits today)