I've been a renter for over a decade and with every house or apartment I move to, there's never been an acceptable (or even passable) towel bar in the bathroom. I've dealt with everything from a faux-chrome plastic bar to a towel bar that was actually installed via sticky putty (it fell off the wall the minute I put a towel on it). My solution has been BYOTB (bring your own towel bar).
With this plan in mind, it's best to invest in something mid-priced and very simple. If you're looking for bathroom hardware with these parameters, here are our favorite natural steel towel bars. You can't go wrong.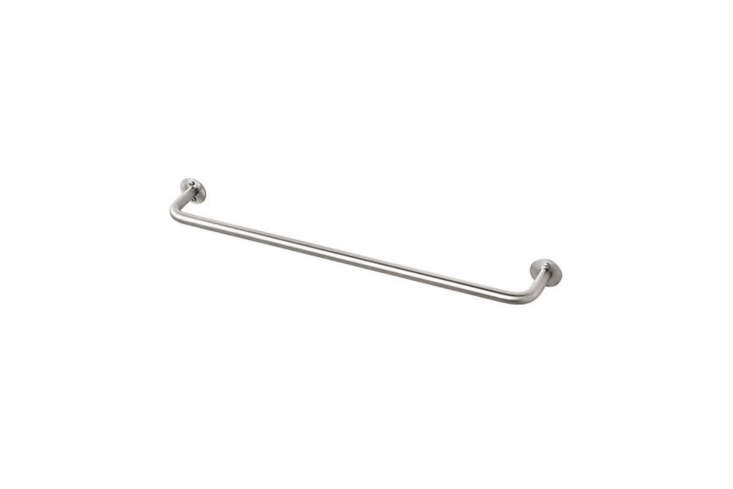 For more bathroom hardware see our posts:
You need to login or register to view and manage your bookmarks.