Michele Michael of Elephant Ceramics lives and works between Brooklyn and Maine; a tabletop prop stylist, Michael started creating ceramics when she couldn't find the particular shades and shapes she was looking for. She incorporates the texture of homespun linen in her organically shaped pieces and takes a painterly approach to the glaze, dripping, pouring, and brushing, while also combining transparency and opaqueness.
Elephant Ceramics will be holding its first online sale on Thursday, February 24; join the mailing list for updates.
Above: A trio of platters in shades of indigo blue.
Above: Platter in seawood.
Above: White glazed ceramic platters.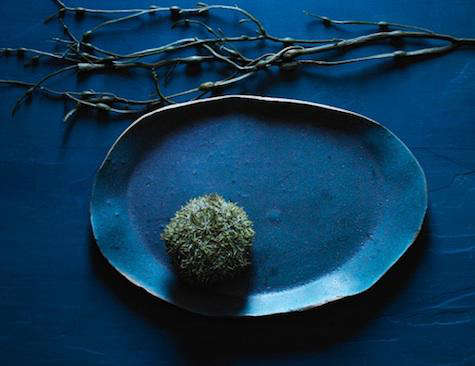 Above: An oval cerulean blue platter.
You need to login or register to view and manage your bookmarks.