We've long admired Tracy Wilkinson of TW Workshop's vases (she sold her wares at our LA Remodelista Market last December), but just recently noticed her woven lamps made from spun natural fiber raffia.
Wilkinson was born in Yorkshire and studied fashion and textile design at the Royal College of Art. After a stint in New York, she settled in Los Angeles and currently lives and works in the Mount Washington neighborhood. In addition to continuing her career as a fashion consultant, Wilkinson throws stoneware pottery and weaves sculptural lampshades with a rustic, Californian vibe. For all lampshades, contact TW Workshop for pricing and availability.
Above: The Jellyfish Lamp was inspired by sea creatures.
Above: Detail of the Jellyfish Lamp; the strands of raffia are joined together at specific points to construct its form.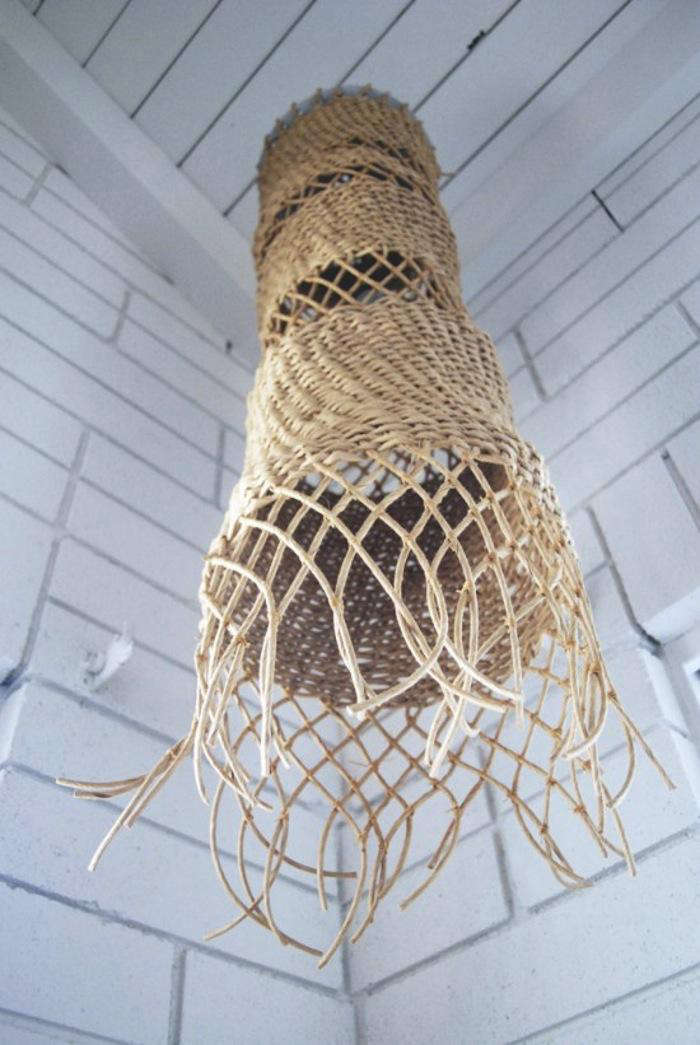 Above: The dramatic Fisherman's Lamp reminds us of this DIY Fishing Basket Lampshade.
Above: A view of the large version of the Jellyfish Lamp.
Above: Wilkinson making her pottery; photo by Jon Huck via TW Workshop; see our post on Gardenista today for her hanging planters.
N.B.: Looking for more textiles and fibers? Shop our picks of Fabrics & Linens.
(Visited 72 times, 1 visits today)