Two approaches to the simple bracket sconce; the first (more refined) option features a solid oak bracket and is designed by NY-based Dino Sanchez; the second features a low-cost bracket from Ikea and a cloth cord pendant from Nud in Sweden.
Above: The elegant Bracket Wall Sconce by Dino Sanchez is made from naturally finished solid oak with a painted steel fitting (available in white, black, orange, or blue); $365 at Horne.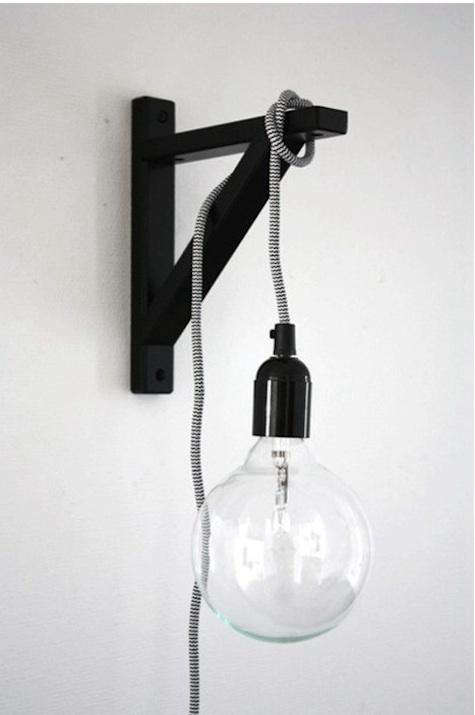 Above: Source an Ekby Stilig bracket from Ikea ($6), paint it black, loop a Swedish NUD Classic Pendant ($49.37) around it, and voilà, instant bracket pendant. Photo via Huamao.
(Visited 289 times, 1 visits today)