The recently overhauled interiors of Quince, a neighborhood bistro in the heart of midtown Toronto, feature an understated glamor, thanks to walls lined with antiqued mirrors, ornate architectural fragments used as decor, rows of gleaming copper pots, and subtle graffiti touches.
Commute, a hard-to-categorize firm in Toronto (we've admired their work before; see Commute in Toronto), oversaw the redesign; for more information, go to Quince Bistro.
Above: Cafe tables feature bases painted an unexpected shade of red; an ornate architectural fragment serves as wall decor.
Above: The floors are covered in marble tiles.
Above: Rows of gleaming copper pots serve as art installation against white-painted brick walls.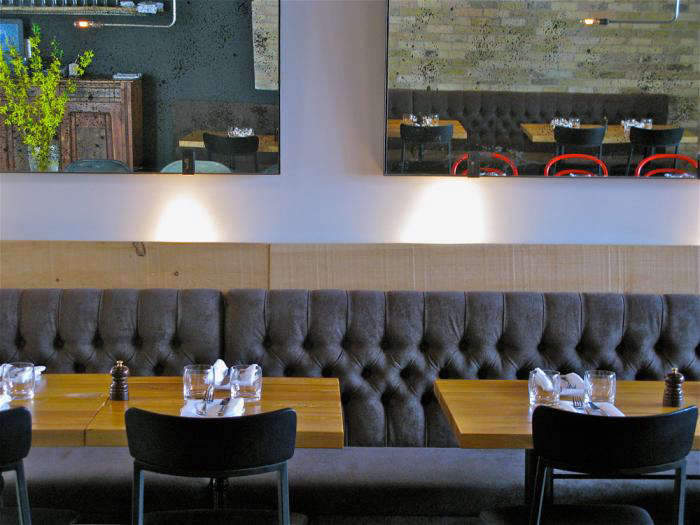 Above: Antiqued mirrors reflect a row of bentwood chairs painted red.
Above: A wood surface features an ad-hoc carving of a meat cleaver.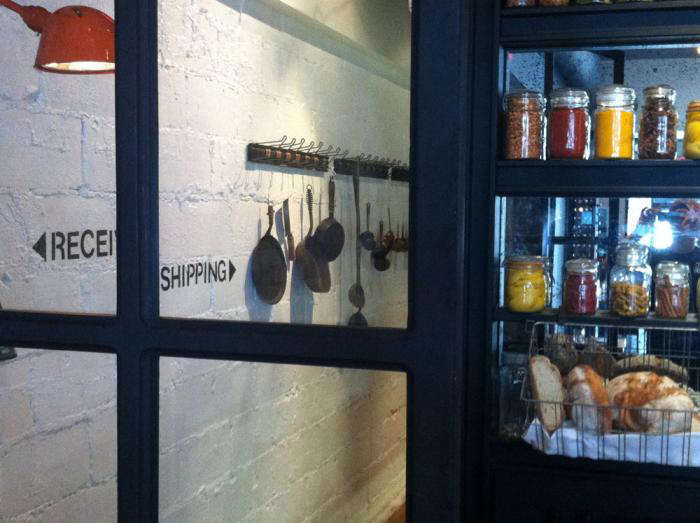 Above: Glass cabinets hold housemade preserves and freshly baked bread.
Above: Vintage kitchen implements serve as decor.
Above: Commute finds beauty in the rough and the unfinished.
Above: Chefs at work in the kitchens of Quince.
(Visited 5 times, 1 visits today)