When my son was much younger, the school he attended in San Francisco suggested that all teacher gifts should be homemade. The intent was well meaning, but for working parents it was a nightmare. Thus it was I found myself late one night with a jar of June Taylor Conserves, which I decanted into a recycled jar with a hastily handmade label (sorry, June). The lesson learned? Just give the nice jar of jam.
Here are five gifts that require no manual labor.
Above: Our friend June Taylor makes beautiful preserves in Berkeley using organic berries and stone fruits in flavors like blackberry and lemon verbena; her conserves have a very low sugar content and no commercial pectin; an 8-ounce jar of her Organic Conserves is $14 directly from June Taylor. Image via The Sphinx and the Milky Way.
Above: The Spare Stripe Mug is handmade in the US and comes in a choice of red, green, or blue; $24 at Terrain.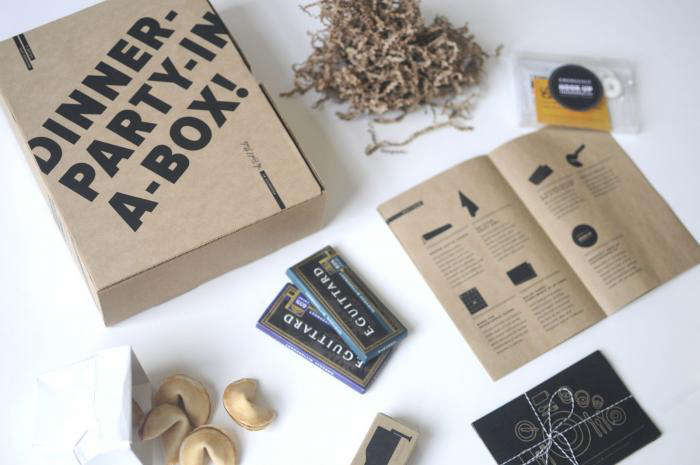 Above: Dinner Party in a Box; A box packed full of goodies, created by The Bold Italic. inside you'll find a bottle opener, recipe cards from some local SF favorite cooks and restaurants (flour + water, State Bird Provisions, Beast and the Hare, Bi-Rite Creamery, and 101 Cookbooks), foodie bingo, prophecy cookies, and more, (some of the contents shown above). Available from Zinc Details for $50.
Above: The Woww Tea Towel is Dutch designed and adds a splash of festive color. Present as it or use to wrap a bottle of wine, a small plant or teacher worthy flowers; $36 from Woonwinkel.
Above: The Pine Sap Candle comes in a rugged faux bois vessel in a unisex scent of sorts: fresh fir, marjoram, sweet balsam, blonde wood, and eucalyptus: $40 from Terrain.
N.B.: To make sure we've got everyone on your list covered, see all of our gift guides to date in our House Gifts section.
(Visited 60 times, 1 visits today)