Queen Victoria made the pilgrimage to Gairnshiel Lodge in the Scottish Highlands. So did King George V, King George VI, the Duke of York, and the future Queen Mother. They came to hunt for grouse, take in the extraordinary hills and dales, and castle hop (Balmoral is just 10 minutes away). These days the attractions remain much the same—but an equal draw is the lodge itself.
In 2015, a very private Belgian family, who prefer to be known just by their first names—Eric and Hilde, and their sons, Maarten and Quinten—fell in love with the area and became the lodge's new proprietors. Run in recent years as a traditional hotel ("done up in tartan carpets and pink walls, but not in a Wes Anderson way," they tell us), it's been restored and recast, this time in a refined Belgian guise. The family divide their time between Antwerp and the lodge, which they've just begun renting out in its high-style entirety (it accommodates groups of up to 16 with Eric and Hilde as hosts— they themselves even do the cooking). Join us for a look around; grouse hunters welcome.
Photography courtesy of Gairnshiel Lodge.
"Since we're new here and the climate is challenging," Hilde and Eric note, "our garden is still a work in progress." (Prior to their Highlands fling, Eric was in the plastic pipeline business and Hilde worked in education,)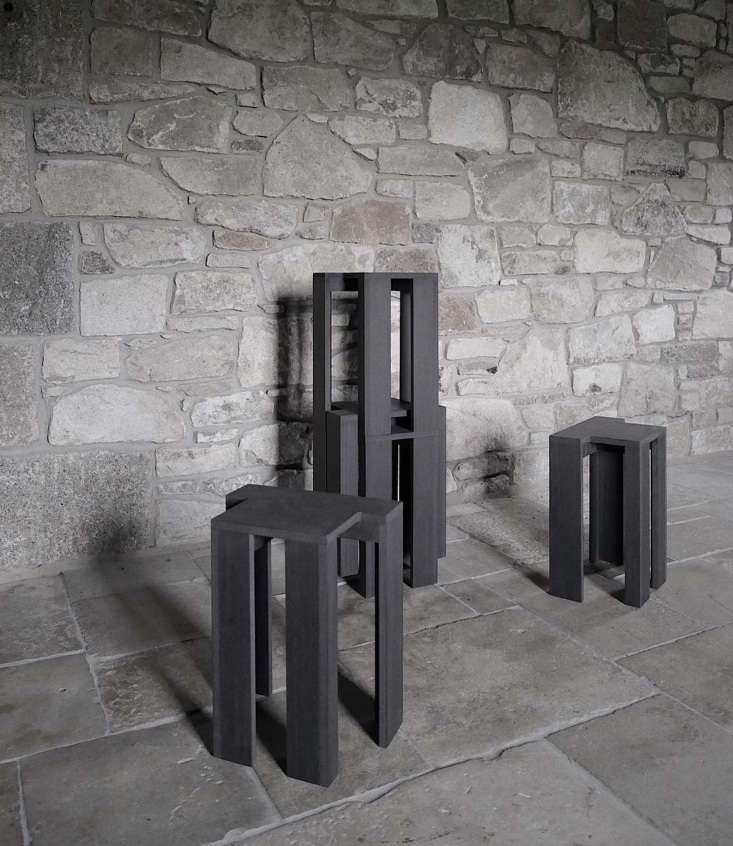 The entry provides the first hint that this is not a typical Scottish restoration. The idea was to "create a place where the old meets the new: where the traditional stands in dialogue with the modern," explains the website. The Stackable Stools are by Belgian designer Bram Venderbeke, a member of the Brut Collective.
"The spaces at Gairnshiel are dark," says Maarten. "It lends a really nice vibe in real life, but is difficult to capture."
You need to login or register to view and manage your bookmarks.