Noticed (and admired) in the neighborhood: San Francisco–based architect Ken Linsteadt's barn wood doors on his own recently completed Mill Valley house. The doors, made from reclaimed white oak sourced from Restoration Timber, are cut from a larger facade of the same material. Once mounted, the door blends with the surrounding wood to make a nearly seamless entry. Linsteadt also added a hinged "speakeasy" door, which opens directly into the home, without the need for a glass pane. "It's lovely in the warmer months," he says. "We just open the little door, and the breeze blows through the house." Go to Ken Linsteadt Architects to see more of his work.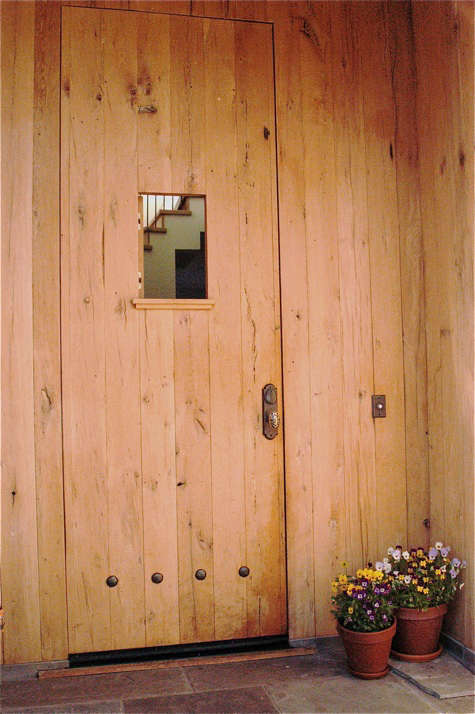 Linsteadt's door is a minimalist Scandinavian take on the overscaled entryways he observed on a recent trip to Paris. Because the entryway surfaces are so large in these vestibules, smaller doors must be inset into the whole.
You need to login or register to view and manage your bookmarks.