Would you cover your book collection in white paper and hand letter the titles on the spines? If we had the time, we probably would (yes, we are that fanatical). Here are five ideas for turning your book collection into a design statement:
Above: In her Paris apartment, A+B Kasha designer Ida Cederlöf covered her books in white paper and wrote the titles by hand; photo via Design Sponge.
Above: A stack of books covered in gold paper; via Katrin Schake.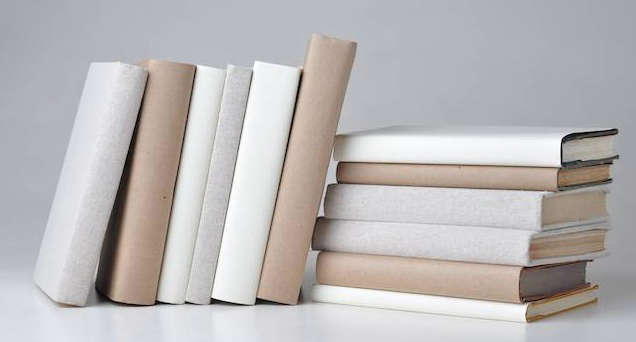 Above: A selection of books covered in linen and Kraft paper from Juniper Books.
Above: A set of three gray Wax Paper Book Covers is $10.65 at Rakuten Global Market.
Above: Custom covered books by Paislee Press.
You need to login or register to view and manage your bookmarks.