Regions Served
Chicago & Midwest
New York City & Mid-Atlantic
San Francisco & Bay Area
Services Offered
Min | Day was established in 2003 by E.B. Min and Jeff Day with offices in San Francisco and Omaha, Nebraska. Prior to meeting in the Masters of Architecture program at UC Berkeley, E.B. received her AB from Brown University with dual concentrations in Art and Art History and Jeff majored in Visual Studies at Harvard. Before forming their current office, the partners practiced in the arts, landscape, and building design. Their unique background provides clients with a well-rounded design approach making them one of the top young architecture practices in the United States.
Min | Day's work has received numerous AIA awards and been published internationally, notably:
• 2009 New Practices San Francisco Award
• California Home & Design's Ten to Watch in 2009
• Residential Architect's 2010 Rising Star Award
• Architectural Record Magazine's prestigious 2009 Design Vanguard feature
• Emerging Talent Award, AIA CC, 2007
Min | Day views each project with a fresh eye with a design approach characterized by:
• interplay between spaces and materials
• integration of landscape and building
• capturing natural elements
• bold use of color
• balancing function with delight
Min | Day has offices in two locations — San Francisco, California and Omaha, Nebraska. We enjoy projects of all scales from furniture to large buildings. Please contact us to discuss your project whether residential, interior, commercial or cultural, we'd love to hear from you.
Gallery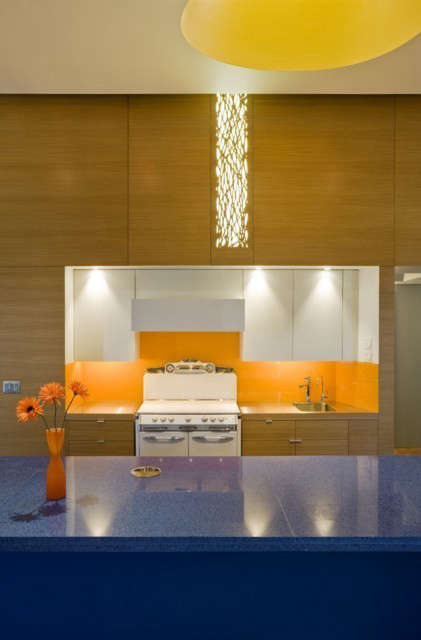 (Visited 192 times, 1 visits today)
Details
Contact
Locations
2325 3rd Street #425San Francisco, CA 94107T 415.255.9464 | F 415.255.94685912 Maple StreetOmaha, NE 68104T 402.551.0306 | F 402.551.0312
Coverage on Remodelista & Gardenista