One of our favorite companies, Vipp (of pedal-bin fame) has been busy in the kitchen: the company has just launched a new line of ceramics created in collaboration with Danish ceramicist Annemette Kissow.
The ceramics collection reflects Vipp's design philosophy of "a product stripped to the bone with a minimalistic look where material and processing define the design." Offered in white or gray, each piece is hand-casted in porcelain with a glazed interior and hand-polished exterior which creates a soft matte finish. Vipp ceramics are dishwasher and microwave safe. Currently available at the Vipp Flagship store in Copenhagen, as well as through retailers in Europe (some do ship to the US).
N.B.: See Vipp's other new kitchen products in our recent post: Copenhagen's Coolest New Kitchen System.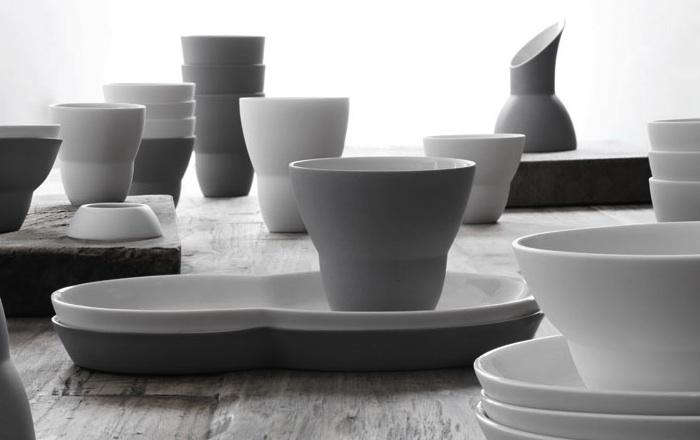 Above: Vipp's seven-piece ceramics collection includes a bowl, milk jug, egg ring, plate, espresso, coffee, and tea cup.
Above: Supplement the full set with a Vipp Brunch Plate Set (a set of two plates) and the Vipp Bowl Set (two bowls); £31.20 each at Ambiante Direct.
Above: The Vipp Coffee Cup stacks up. Available in a cup and saucer set for £28 at Ambiante Direct.
Above two photos: The Vipp Brunch Set consists of a bowl, a plate, an egg ring, and a coffee cup; £44 at Ambiante Direct.
Above: The Vipp Milk Jug and Vipp Espresso Cup Set (two cups); £28 and £23.20 respectively at Ambiante Direct.
Explore more Kitchens.
You need to login or register to view and manage your bookmarks.