In wooded Portola Valley, California, just south of San Francisco, architect Malcolm Davis resuscitated a dysfunctional 1960s house, whose original design had long been lost to a series of unfortunate remodels. By the time he arrived, "it was cut up in a funny way," said the architect. "There wasn't a thread of logic to it."
For starters, the design didn't take advantage of the hillside site and the striking valley views it afforded. The living room and master bedroom had only eight-foot ceilings and were tucked on the ground floor next to the pool. It was also too small for the clients, a young couple just starting a family.
Davis, a member of the Remodelista Architect/Designer Directory, retained the structure's good qualities, including "a nice, midcentury modern, pitched roof shape and beautiful exposed beam ceilings." Capitalizing on the hillside site, he dropped the ground level about six feet to give generously tall ceilings to a new family room and guest suite. And he added a new master wing with wraparound deck and floor-to-ceiling windows to take in the dramatic views.
N.B.: Today on Gardenista we're featuring the exterior of the house.
Photography by Joe Fletcher, courtesy of Malcolm Davis Architect.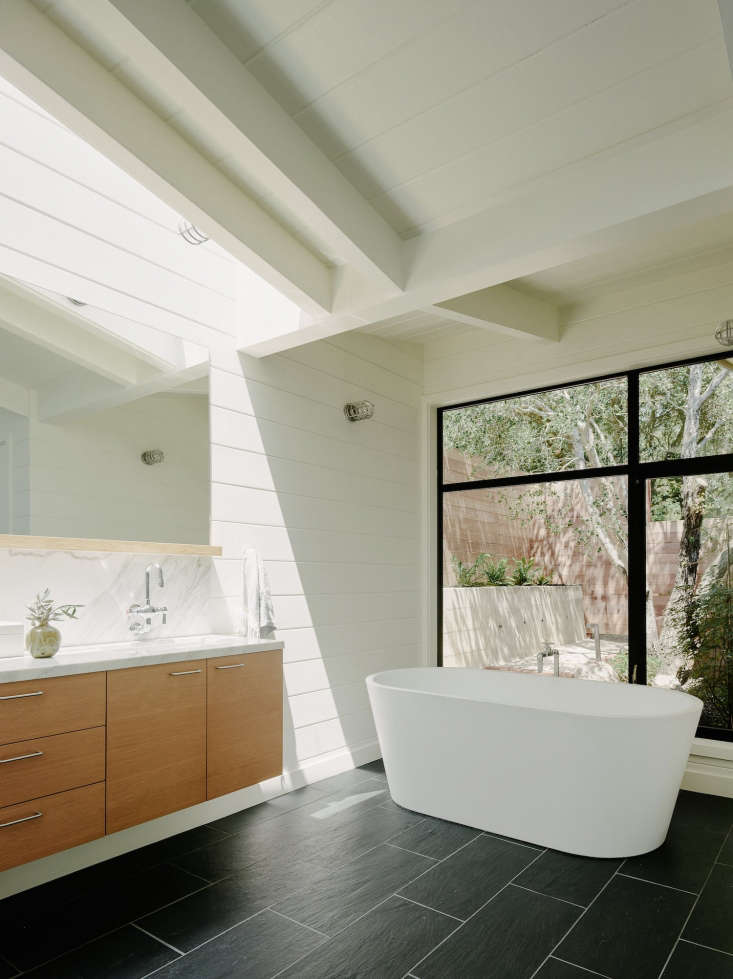 See the rest of exterior today on Gardenista.
For more from the architect, see:
You need to login or register to view and manage your bookmarks.