Spotted recently during an afternoon of armchair travel: Lumière Lodge, a remodeled 1890s Victorian in the foothills of West Hobart, Tasmania. Since the winter of 2019, the house has been available as a rental for "creative content studio bookings"—photo shoots, workshops, and the like.
What I love in particular is the pretty saturation of each room, with interiors ranging from bird's egg blue to forest green to a surprising paler-than-pale pink, with effects both soothing and hopeful.
And the backstory, revealed over email, all the way from Tasmania. Lumière Lodge is the home of a young couple, Kerran and Sam Langley, she a nurse in forensic mental health, he a cartographer and "keen bushwalker." Says Kerran over email, where it's Saturday morning in Australia and Friday night where I am:
"Sam and I fell in love with its old-world charm and the little cottage garden and loved that it hadn't been renovated fully so we could shape it for ourselves. This was our first and our only home. Sam also proposed to me here.
"We have spent many years shaping the spaces with the help of family and skilled tradesmen and have gained many practical skills. It was a tiring task—we are still recuperating and it is still evolving. It has been a wonderful and worthwhile experience."
Join us for a peek inside this thoughtfully redone cottage.
Photography by Marnie Hawson, courtesy of Lumière Lodge.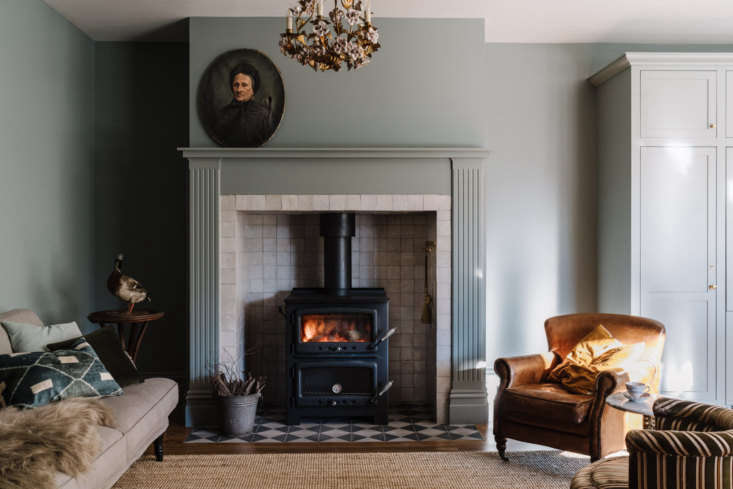 Above: Collected foliage and dried blooms—much of it collected on Sam's walks—fill every room.
For more information, head to Lumière Lodge or follow them on Instagram @lumierelodge.
And for more in Australia, see:
(Visited 790 times, 1 visits today)