When we last checked in on Anna Pipkorn Skermer and Jane Kilpatrick of Pipkorn Kilpatrick, the Melbourne-based interior designers had just tackled their first big commission: an extraordinarily refined houseboat: see Lake Luxe, Scandi-Style.  Today, we're spotlighting another nature-centric project of theirs: Kilpatrick's own indoor-outdoor kitchen in a charmingly tiny Edwardian brick row house in Melbourne's Fitzroy.
To remake the quarters for Kilpatrick and her husband, the duo created a new "flow-through floor plan from front door to backyard," ending in a clean-lined kitchen that's fully open to the backyard. The front of the house was largely preserved. What had to be fully reconfigured was an existing north-facing addition out back: a clutch of small spaces ending in an awkward bath/laundry that was the sunniest room in the house. The laundry duo is now tucked out of sight, and a brick terrace and plantings have taken center stage off the large open kitchen. The remodel was completed 10 years ago and recently photographed to prepare the house for sale—Kilpatrick and her husband now have three young sons and need bigger quarters. We think this one looks hard to equal.
Photography courtesy of Pipkorn Kilpatrick.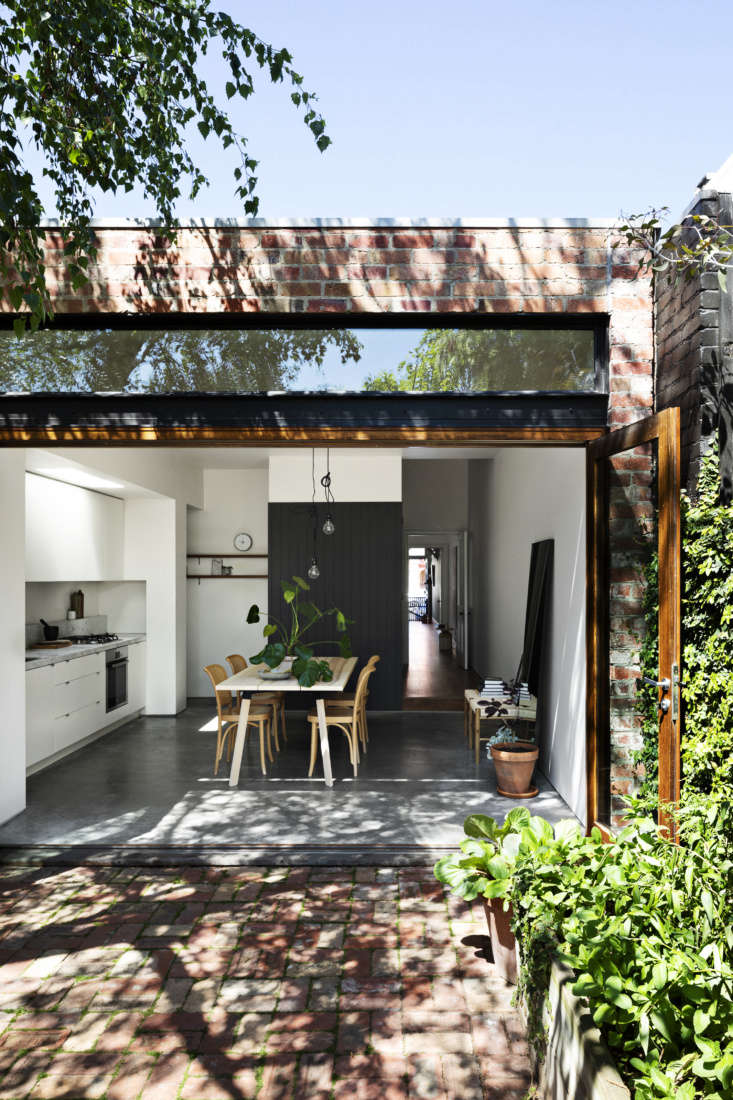 The house dates to the 1890s and brick salvaged from the remodel was reused to pave the new terrace. The plantings include an herbs garden in an old wooden crate.
The small sink, Kilpatrick says, is scaled to the room: "it's big enough to wash big pots and deep enough to hide dishes when doing a quick clean."
Easycraft EasyVJ Primed MDF Interior Wall Linings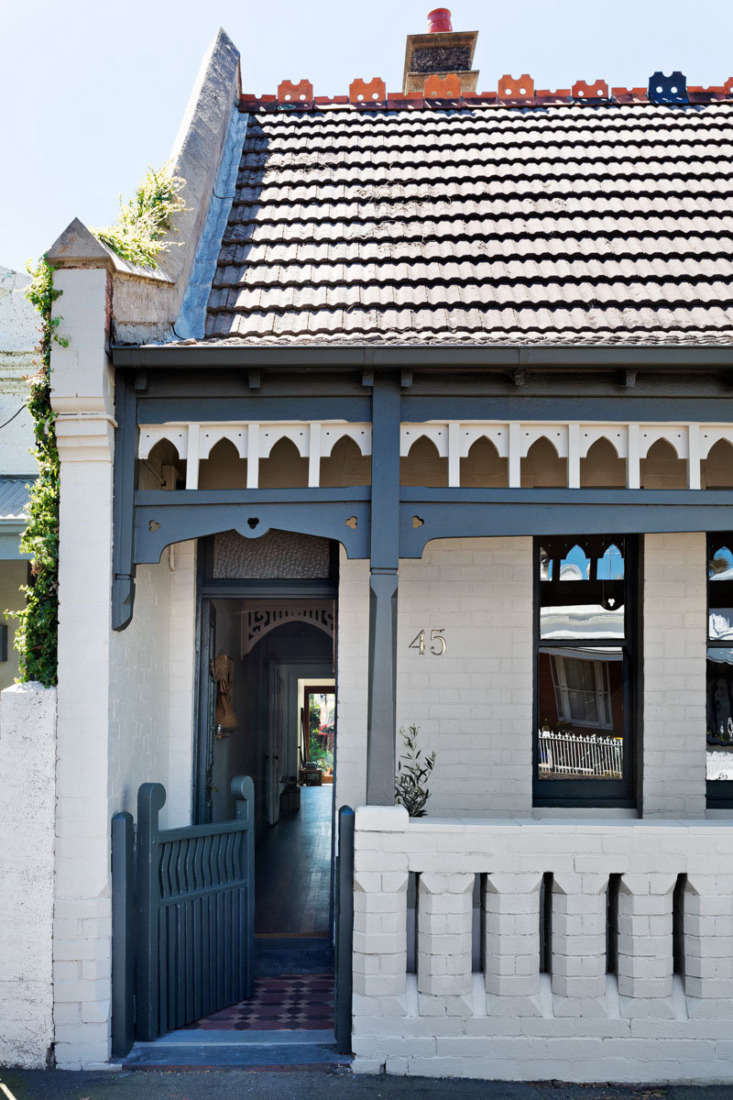 Craving outdoor access? Here are three more remodels that connect kitchen to garden:
(Visited 573 times, 4 visits today)