For those moments when unexpected guests drop in: overflow seating that can be stored on the wall.
Above: Designed by Philippe Malouin, the Hanger Chair from Umbra, made of Baltic birch plywood and laminate, is $200 from Y Living and available in five colors.
Above: In the Printerette Press office in Minnesota, turquoise Novogratz Steel Folding Chairs ($34.99 for a set of two) add a dash of color to the otherwise monochromatic office.
Above: British architect David Chipperfield's Piana Folding Chair has a remarkably slim profile when collapsed; $250 from Design Within Reach. Comes with a wall hook that can accommodate up to four chairs.
Above: The Imo Folding Stool from British design company Pinch can be folded and hung on the wall when not in use; $725 from the Future Perfect.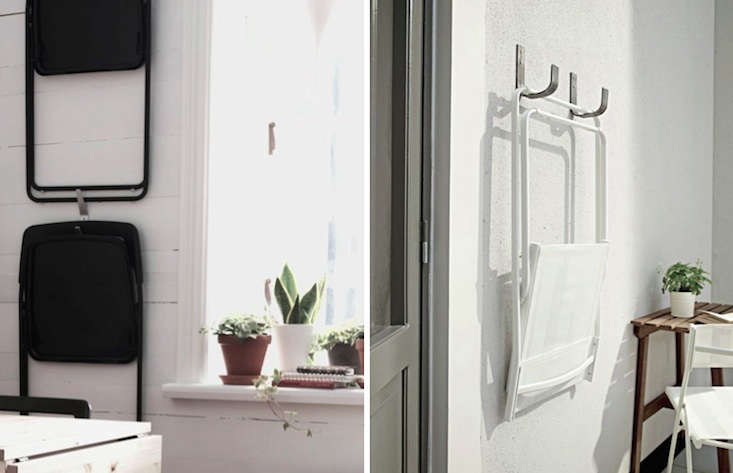 Above L: The Nisse Folding Chair from Ikea is $19.99. Above R: The Haro Chair from Ikea is $19.99.
(Visited 147 times, 1 visits today)