Spotted (and admired) in a kitchen remodel in West London by architects Feilden Fowles; a pair of deceptively simple GAS Light pendants from hardware purveyor Izé.
Designed by architect David Kohn (winner of the Young Architect of the Year Award in 2009), the "GAS lights series was inspired by the historic gas powered street lamps," according to Izé. "The frosting on the glass bell obscures the light source so that the glow gives a mysterious ethereal hue. It becomes something pleasurable and playful much like the flame from a candle."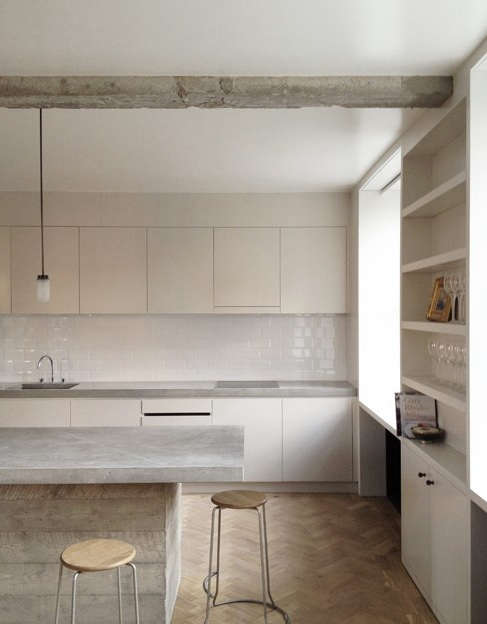 Above: The architects created an open-plan living space; glossy subway tile reflects light and concrete countertops reference the concrete ceiling supports.
Above: A pair of Gas Light Pendants, designed by architect David Kohn, illuminates the kitchen.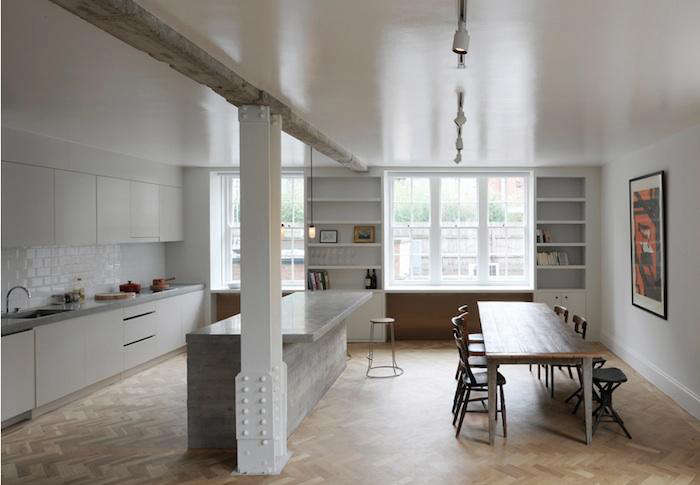 Above: An overview of the open-plan living area, featuring the original steel columns and concrete supports.
Above: David Kohn's GAS Pendant Light is available in antique bronze, dyed anodized aluminum, and chrome; contact Ize for pricing and availability.
N.B.: This post is an update; the original story ran on April 9, 2012.
(Visited 196 times, 1 visits today)