To begin my investigation into the world of compact countertop appliances, I thought I'd first measure my own countertop. The verdict: 18 inches wide with a depth of 15 inches. My kitchen is small–not suburbia small, but city small–with a tiny refrigerator, an oven that barely fits a small baking sheet, and flatware drawers of odd dimensions. Since I need every inch of the countertop as prep space, my kitchen cannot afford a single stationary countertop appliance; they all go back into cupboards and drawers and anywhere I can shove them.
Here is our selection of countertop appliances, where no single dimension breaches my own 18-inch requirement. Have a favorite small countertop appliance to share? We want to hear your suggestions in the Comments section below.
Toasters & Toaster Ovens
Above: As thick as an average cookbook, Japanese company Plus Minus Zero's 1-Slice Toaster in white is 6.6 by 8.8 by 3.1 inches; $67.79 at Amazon.
Above: The Breville Bit More 2-Slice Toaster is one of the smallest among two-slice toasters, measuring 7.75 by 11.25 by 8 inches. The electrical cord stores up inside the toaster from below, which could prove useful if it can't live on the counter full time; $79.95 at Williams-Sonoma.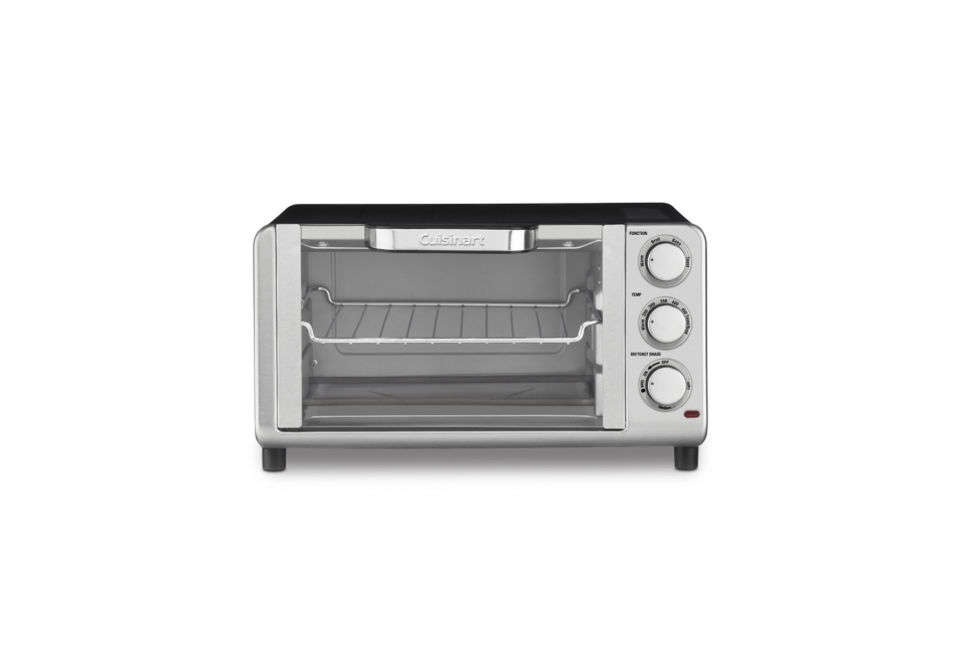 Above: Naoto Fukasawa's pop-up toaster will retail for $95 at Muji in Palo Alto, California, and other Muji locations this fall. Contact Muji for more information.
Blenders & Juicers
Above: Available in as many colors as a Birkin handbag, the Cuisinart Mini-Prep Plus Food Processor has a three-cup capacity and measures 5.9 by 10.2 by 8.4 inches; $35.99 at Amazon.
Above: As someone whose large Vitamix is dissected into parts and stored in various cupboards (in the interest of space), I wish I had purchased the Vitamix S55 Personal Blender instead. It measures 6 by 9 by 16 inches and includes two containers (both a 20- and 40-fluid-ounce size); $449.95 at Williams-Sonoma.
Above: The L'Equip Mini Pulp Ejection Juicer has a funny, nostalgic look–like the juicer your great aunt passed down to your mother or the sort of kitchen appliance you'd see in a 1970s-era French film. Nonetheless, it measures 7.5 by 13.5 by 11.5 inches; small proportions for a decent juicer with a 480-watt motor; $109.99 at Sears. For more, see our post 10 Easy Pieces: Juicers.
Microwave Ovens
Above: The smallest microwave we're able to source is the iWavecube Personal Desktop Microwave Oven (10 by 10.5 by 12 inches) for $129.99 at Amazon.
Above: Whirlpool's 0.5 Cubic Foot Countertop Microwave is a compact 13.75 by 15.38 by 14.13 inches and is available in black, silver, and white (shown) for $139 at Home Depot.
Above: LG's 0.7 Cubic Foot Compact Microwave is a little wider than the largest MacBook Pro; it's 10.13 by 17.9 by 12.25 inches and costs $99.99 at Syn Mart.
Other Appliances
Above: The Zojirushi Micom Rice Warmer and Cooker has compact dimensions of 9.88 by 13.25 by 8.5 inches; $99.99 at Bed Bath & Beyond.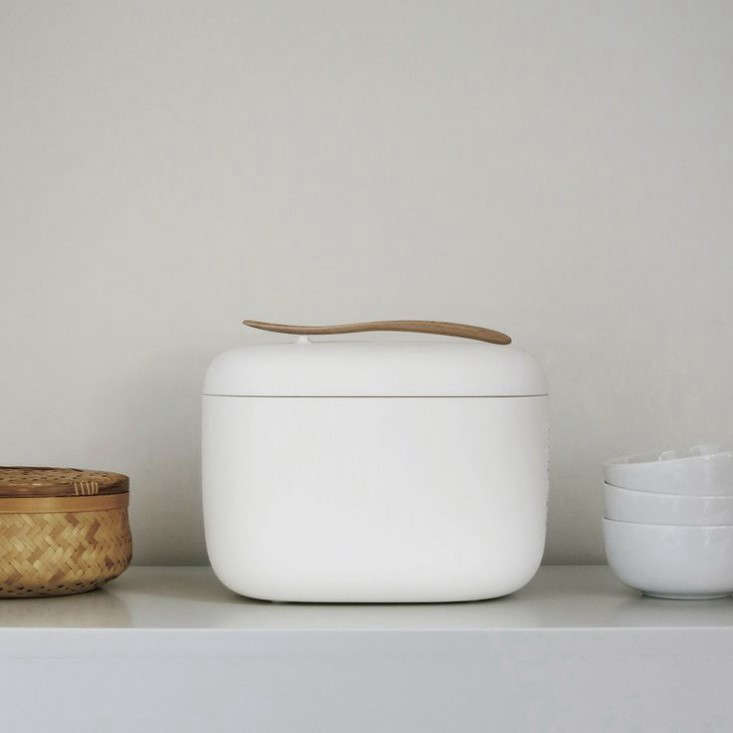 Above: The Naoto Fukasawa–designed rice cooker is 7.3 inches tall and 8.2 inches wide; $195, bamboo paddle included, available at Muji in Palo Alto, California. Contact Muji for more information.
Above: For the avid tea drinker, an electric kettle is a countertop essential. The Universal Expert Electric Kettle is an appealing option at 7.8 by 6.6 by 10.3 inches; $90 at West Elm.
Looking for major appliances for a small space? See 10 Easy Pieces: Favorite Appliances for Small Kitchens for a set of ranges, refrigerators, and more. For more functional inspiration, sift through all our Small-Space Living posts.
N.B.: This post is an update; the original story ran on April 29, 2015, as part of our issue The Organized Kitchen.
(Visited 487 times, 1 visits today)